Julian Assange Locked Down in Prison After Covid Outbreak
(Bloomberg) -- Julian Assange has been placed into lockdown in his London prison cell after an outbreak of Covid-19.
A number of cases have been reported in Assange's wing at Belmarsh prison, a spokesman for the WikiLeaks founder said in a statement. All prisoners and staff are to be tested for the virus, and exercise and showers have been prohibited.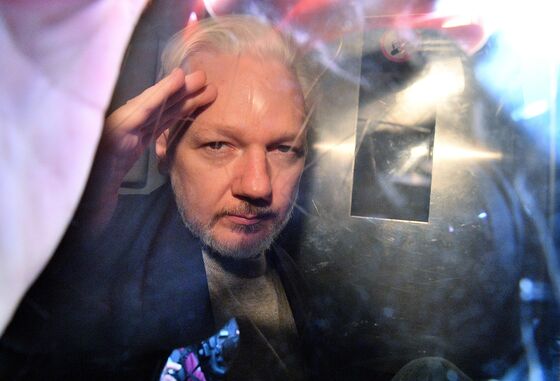 Assange is waiting to find out if he will be extradited to the U.S. to face charges of conspiring to obtain and disclose classified documents passed to him by former U.S. Army intelligence analyst Chelsea Manning. A London judge will issue her ruling Jan. 4.
Lawyers for Assange told a London court earlier this year that he has an underlying lung condition that makes him a high-risk patient.