Judge's Conundrum: Is Qualcomm a Monopolist, or Merely a Bully?
(Bloomberg) -- Qualcomm Inc. could be the most prolific technology innovator of the mobile era. Or it could be a master of anti-competitive practices, thwarting rivals' development while snatching up profits at the expense of its customers' margins.
In a non-jury trial that's wrapping up, the U.S. Federal Trade Commission has offered plenty of evidence that Qualcomm is an industry bully. Whether the agency has delivered a knockout blow to convince U.S. District Judge Lucy Koh that the company is a monopolist who breaks the law is a tough call: Koh hasn't revealed a clear bent during arguments this month. An adverse ruling for Qualcomm could topple its licensing business model.
The crux of the trial, and Koh's decision, is how Qualcomm's practices affect customers, who produce and sell mobile phones. Lost in their conflict over revenue are consumers, according to a patent expert.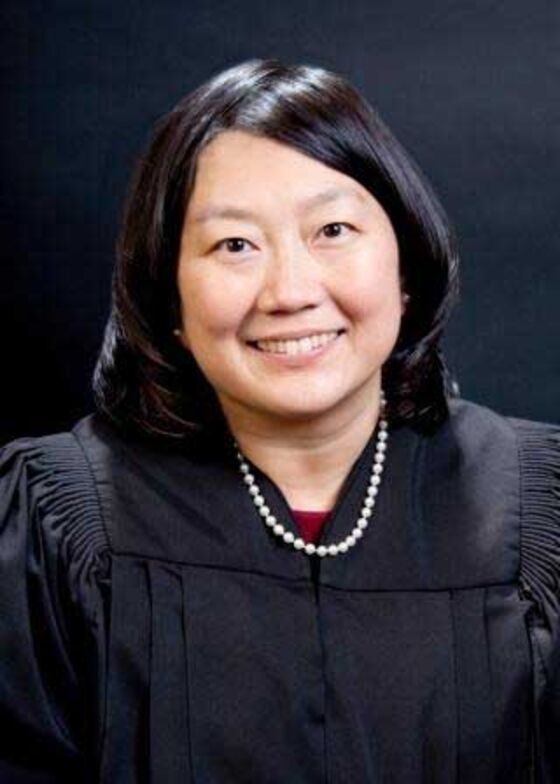 "Nobody in this equation cares about the consumer," said Ken Seddon, chief executive officer of LOT, which stands for license on transfer. The group's members collectively own some 1.1 million patents and patent applications worldwide. "There's so much power and money and influence. The consumer is the 'spectator victim."'
A parade of executives from Qualcomm's customers and rivals, including Apple Inc., Intel Corp. and Huawei Technologies Co., took the witness stand to accuse the San Diego-based company of using its patent portfolio and chip superiority to squeeze its partners.
According to the FTC, Qualcomm leveraged its market dominance to compel them into signing mandatory licensing agreements when purchasing semiconductors -- a business model dubbed "no license, no chips."
The fear that Qualcomm wouldn't supply the chips without a deal for royalty payments was enough to force the likes of Lenovo, Huawei, Sony, Ericsson, Motorola and others to sign the agreements, according to testimony.
Qualcomm argues there was nothing illicit about the business practice, especially since it never followed through on those threats. Instead, it says it has dominated the industry by simply being the best innovator, delivering premier products to market faster than the competition.
It also argues that it's now facing greater competition than it has in the past two decades, having lost out on new iPhone chip sales to Intel and as Huawei and Samsung catch up with it to develop the next iteration of mobile network technology.
Koh said her final judgment, following closing arguments set for Tuesday, won't be swift considering the mountain of complex evidence she has to parse. That may give the FTC and Qualcomm more time to reach a settlement, which they've said they were working on since before the trial started.
But after both sides presented strong cases, it's not clear either is more motivated to cut a deal now.
Lenovo's vice president for intellectual property, Ira Blumberg, testified that when Lenovo considered cutting ties with Qualcomm, he found it had little negotiating power and no alternative suppliers. Qualcomm understood that, he said.
"We don't know if Qualcomm would follow through on their threat to cut off supply, but we can't take that risk," said Blumberg. He said he complained as early as 2013 that Qualcomm's royalty rates were too high and that Lenovo would seek to challenge them in court.
Expert witnesses called by the FTC testified that Qualcomm has stunted competition, allowing the company to flourish as the mobile market entered the era of 4G mobile-network technology.
Qualcomm's former president Steve Altman, seen as the father of "no license, no chips," testified that shipments were never terminated over licensing disputes.
While Altman did acknowledge a threat to cut off chip supply to Taiwan's BenQ after the phonemaker sought a royalty discount in 2004 based on the low selling price of its handsets, he suggested the companies had no agreement in place at the time.
Daniel Matheson, an attorney for the FTC, quickly presented an email from Altman to undercut that testimony.
"Or maybe you threatened to terminate their license and they signed a new license three months later," Matheson said. Altman replied: "I don't know. I don't remember."
Qualcomm strongly denied any malicious intent and insisted there's no evidence that it harmed competitors or the industry. In fact, Qualcomm said, customers were fine with the business model until they themselves became big enough to try to depart from that lucrative revenue stream.
Apple says Qualcomm required an exclusivity pact that lasted from 2011 to 2016 and that the premier chipmaker has strong-armed the mobile market for decades. The relationship between the two has since deteriorated, spawning a myriad of global lawsuits over Qualcomm's licensing practices.
Central to Qualcomm's defense is its history of innovation, the product of billions of dollars spent on research & development, which has funded its $85 billion patent portfolio. The company presented a mountain of data to show that it propped up an industry desperate for a leading innovator.
"I would expect that in this type of environment there would be a winner-take-all or winner-take-most outcome," said Tasneem Chipty, an expert witness for Qualcomm and the founder of Matrix Economics in Boston. "I would expect that to be especially true in the chip industry where a handful of large buyers account for the vast majority of purchases."
Comparing Qualcomm's R&D with its rivals, Chipty said that while investment by Intel leading up to 2015 "has been on par," Intel's mobile productivity lagged Qualcomm by about 50 percent.
As the market for mobile phones exploded, demand for newer, faster and smarter technology intensified. Meanwhile, the window for innovation narrowed, giving an advantage to any technology leader that could bring the next generation to market. This, Qualcomm argues, is what the industry ultimately witnessed when chipmakers transitioned to Long-Term Evolution, or LTE, from 3G mobile network technology.
Qualcomm wrapped up its defense by calling University of Pennsylvania professor Aviv Nevo to refute claims made by the FTC's experts that Qualcomm's excessive royalties amounted to a tax on licensees. Nevo testified that the FTC lacked market data to reinforce the idea of Qualcomm as a monopoly power.
The FTC countered by asking why crucial contracts with Samsung, Sony, BlackBerry and LG, a substantial share of the mobile industry, were left out of Nevo's analysis. Nevo said he left them out because those companies' agreements included upfront frees.
The case is Federal Trade Commission v. Qualcomm Inc., 17-cv-00220, U.S. District Court, Northern District of California (San Jose).