Jim O'Neill Slams JPMorgan's Links to 'Ridiculous' Super League
(Bloomberg) -- Jim O'Neill has blasted JPMorgan Chase & Co. for its financial backing of European soccer's fleeting Super League.
The former Goldman Sachs Group Inc. economist said Chief Executive Officer Jamie Dimon needs to explain why his bank backed the deal.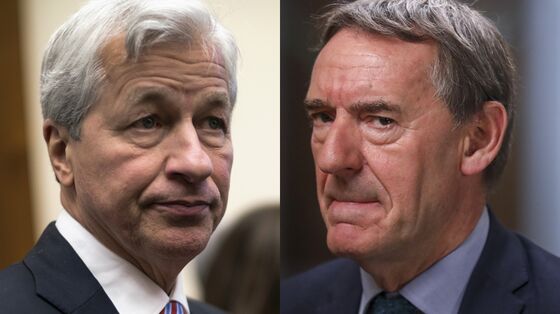 "How on Earth did such an experienced CEO that is so good at connecting with the real world, how on Earth did they let themselves let this proposal get to where it got?" O'Neill said in an interview with Bloomberg Television on Thursday. "It is ridiculous and epitomizes everything that has gone wrong with modern sport, and in particular, football."
JPMorgan had agreed to back Europe's breakaway league to the tune of 4 billion euros ($4.8 billion), before the proposal collapsed after uproar from fans, politicians and even Prince William. The plan was to create a new competition that would guarantee games and revenue for the participating clubs for years to come, and help embed the U.S. financier at the center of the most popular sport on the planet.
A spokesman for JPMorgan declined to comment.