Monocle Magazine Moves Printing to Germany Because of Brexit Concerns
(Bloomberg) -- Global affairs and lifestyle magazine Monocle is moving printing to Germany to avoid disruption from a potential no-deal Brexit.
Monocle says it produces 155,000 copies of its monthly publication in Cornwall, south-west England, and exports about 80 percent of them. Tyler Brule, Monocle's editor-in-chief and chairman, said he made the switch because he's concerned about how logistics companies will cope with exports after Brexit.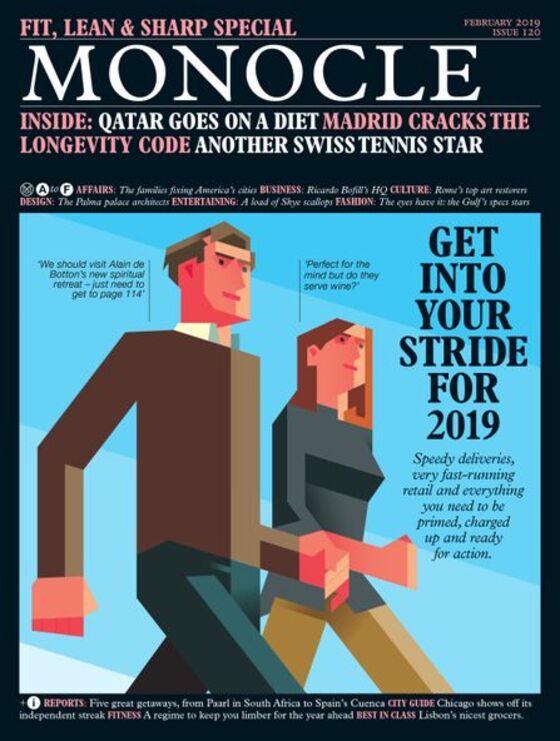 "There just isn't much of a plan in this country," Brule said in a phone interview. "People are like 'Oh well, it might work, let's see what happens,' and we can't afford to do that. We wanted make sure we felt confident we had a plan."
Monocle, which is majority-owned by Swiss group Winkorp AG and counts Nikkei Inc. as an investor, is just the latest example of a U.K. media operation seeking to mitigate the consequences of a crash out of the world's biggest trading bloc.
Britain's newspapers have been stockpiling paper, ink and other supplies in case the U.K. leaves in March without a deal. Discovery Inc., broadcaster of Eurosport and Animal Planet, applied for licenses in the Netherlands to keep its channels from going dark in that event.
Monocle's business, which also includes cafes in London, Zurich and Tokyo, a 24-hour radio station and a retail division that sells up-market travel guides and apparel, employs a range of nationalities at its 60-strong bureau in the U.K. capital.
Brule, a Canadian who counts Italians, Swedes and Malays among his editorial team targeting a globally minded audience, said Monocle is likely to set up a new bureau in Germany soon and that the Brexit vote has harmed its ability to attract talented workers.
"We're very much a representation of international media London," Brule said. "There's still plenty coming in, but it's not the way it used to be."
Monocle, which had revenues of 20.5 million Swiss francs ($20.6 million) in 2017, spends about 1.2 million pounds ($1.6 million) annually on printing in the U.K. Walstead Group Ltd., a unit of which handles the printing in Cornwall, declined to comment.