Epstein Accusers Seek to Freeze Estate Assets as Money Runs Low
(Bloomberg) -- More than two dozen women who say Jeffrey Epstein sexually assaulted them are seeking to join an effort to freeze his estate's assets, with a victims compensation fund running out of cash.
Lawyers for the women, who are anonymous in the victims program, asked a judge Friday to let them join the request by U.S. Virgin Islands Attorney General Denise George. They noted that the value of the late financier's estate, reckoned at more than $600 million last year, had plummeted.
George on Thursday asked a probate judge in the territory for the freeze to make sure there's enough for the victim payouts. The fund has paid more than $55 million to at least 150 eligible recipients, most of whom were assaulted as girls. Jordana Feldman, its administrator, said Epstein's estate told her Wednesday that there wasn't enough cash to meet her latest request to replenish it for further payments.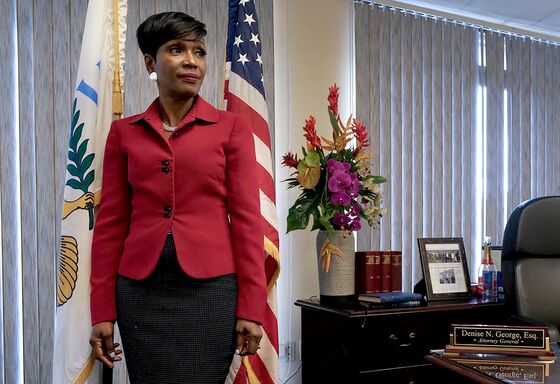 "In less than a year, and with only a fraction being paid to victims, the estate valuation has somehow dwindled to less than $200 million," Sean Foster, a lawyer for the women, said in a letter to the court.
Foster said that until the court can determine the cause of the "mismanagement," a freeze and other safeguards are needed to "ensure that the estate will not be further depleted."
Epstein, a longtime resident of the Caribbean territory, was charged with sex trafficking of minors and then found dead in his jail cell in Manhattan in August 2019 in what authorities ruled a suicide. Ghislaine Maxwell, long a close associate of Epstein, was arrested last July and faces charges that she helped lure his victims and participated in their abuse. She has pleaded not guilty.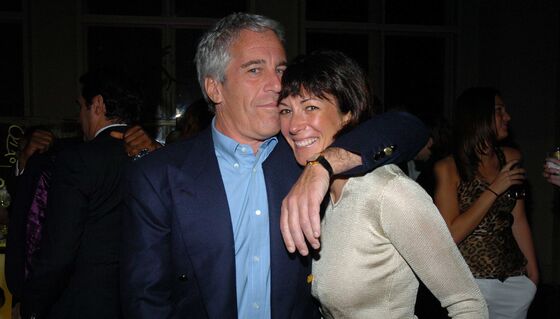 George criticized the estate's executors late Thursday for spending money on the upkeep of Epstein's aircraft and pool and on attorneys.
"The estate has found its way to pay for lawyers, landscaping, and helicopter fees, but not the brave women who have stepped forward to participate in the compensation fund," she said in a statement. "It is, unconscionably, another promise made and broken by Epstein and now, his estate."
Feldman said the estate had told the victims program that "it is working to secure additional liquidity" to continue to fund it "and that it is committed to paying all eligible claims." She stressed that the fund is still accepting claims and that accusers who haven't yet come forward have until Feb. 8 to register and until March 25 to make a claim.
The fund suspended payments following a report the executors filed this week in the Virgin Islands, where Epstein's estate owns two private islands, saying that the estate was worth $241 million at the end of 2020. It paid $190 million in estate taxes to the U.S. Treasury Department late last year, according to an article in the Miami Herald this week.
The report shows some of the expenditures George criticized, including $5 million in attorney fees to at least six firms, more than $51,000 for "aircraft detailing" and "Rolls Royce Plc Engine Maintenance" and more than $533,000 paid to a real estate valuation firm.
Read More: The Epstein Tapes -- Unearthed Recordings From His Private Island
When the money available for claim payments falls below a designated threshold, the estate is required to promptly replenish the victims fund. Feldman said it wasn't clear when enough money would be secured to do so.
Daniel Weiner, a lawyer for the estate's executors, said the estate had funded the compensation program with more than $87 million so far and paid out more than $55 million. Many of Epstein's assets, like residential properties and aircraft, are relatively illiquid, and the executors have been trying to sell them for months, he said. Epstein also owned property in Paris, New York, New Mexico and Florida that the estate is still trying to sell.
Weiner said liens George got against the estate have hampered the executors' ability to sell significant assets, such as Epstein's two islands, Little St. James and Great St. James. The islands have been valued at more than $20 million.
If George released the liens, "such sales would dispense with the need to pay further expenses for the maintenance of those properties," Weiner said.
The pandemic and its economic impact have also hindered sales, he said. As for aircraft upkeep and gardening fees, he said, some upkeep was needed to enable sales.
"As but one example," Weiner said, "the estate would not have been able to successfully sell its G550 aircraft without first performing required maintenance to keep that plane airworthy."