Tokyo Olympics to Decide on Overseas Spectators This Month
(Bloomberg) -- Organizers of the Tokyo Olympics will decide later this month whether to allow spectators from overseas, while limits on domestic fans will be determined in April, Organizing Committee President Seiko Hashimoto said at a press conference on Wednesday.
Following a five-party meeting that included the International Olympic Committee and the Tokyo government, an agreement was reached to make a decision by March 25 when a nationwide torch relay will start, Hashimoto said. Hotels and tourism companies have asked for a decision at an early stage, she said.
Earlier on Wednesday, the Mainichi newspaper reported the Japanese government is planning to hold the Tokyo Olympics without foreign spectators, citing people familiar with the deliberations. Japanese Prime Minister Yoshihide Suga, when asked about the report, said the government isn't making such considerations and would want to work with the IOC, the Tokyo government and the organizing committee.
Hashimoto's comments come as Japan prepares to extend by two weeks its second state of emergency in the Tokyo region that is set to expire March 7. While daily coronavirus cases have dropped in the capital since hitting a record high in January, Governor Yuriko Koike cautioned on Tuesday that a recent slowing of the pace of decline cast doubt on the ability to lift the emergency.
Japan has effectively closed its borders to foreigners last year, making exceptions only for special circumstances such as family reunions and medical treatment. The government plans to expand that category to include athletes and coaches after the state of emergency ends, the Nikkei newspaper reported last month.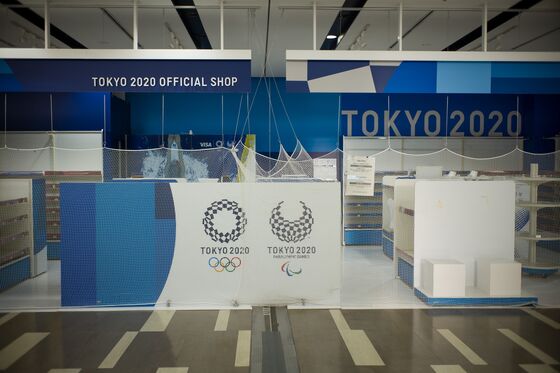 The coronavirus, which has killed at least 2 million people globally, has forced countries to tighten border controls and limit large gatherings and events to curb the spread of infections. Before the games were canceled last year, some 600,000 foreign visitors and more than 11,000 athletes were originally expected to attend.
While the restart of sporting events around the world and the development of vaccines had provided some optimism that the Games could go ahead, the Japanese public has largely opposed holding the games amid the pandemic, despite the country suffering vastly fewer infections and deaths than other developed nations.
In an NHK poll conducted in early January, more than three-quarters of respondents said the games should be either canceled or delayed again.
National olympic committees have secured "considerable" number of vaccines ahead of the Tokyo games, IOC President Thomas Bach told reporters on Wednesday.