Japan's Government 10 Years Behind on Tech, Minister Says
(Bloomberg) -- Problems getting cash handouts to Japanese households and businesses amid the virus pandemic show that the country's administration is a decade behind in terms of technology, a state minister said.
Masaaki Taira, who heads a team set up a month ago to enlist private-sector tech companies' help with efforts to control the virus, said the pandemic should be used as an opportunity to shift the administration into the digital world.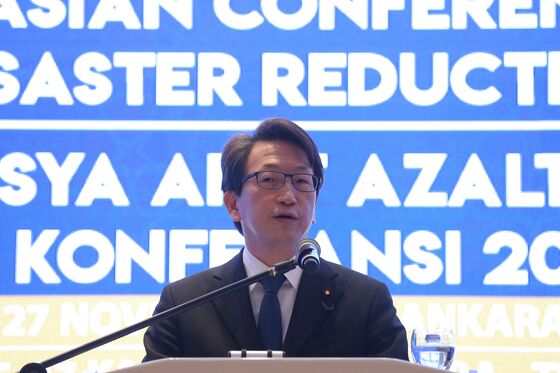 "The government hasn't been able to keep pace with technological progress as it should," he said in an interview Wednesday. "Politicians and bureaucrats didn't have a strong enough awareness, or they may have paid too much heed to those who were wary of it."
Local government online application systems for cash handouts have hit so many snags that some areas are advising people to save time by sending written applications. The use of name stamps known as "hanko" in office work forced some workers to keep commuting to their offices even as the infection spread, hampering efforts to contain the virus by reducing personal contacts.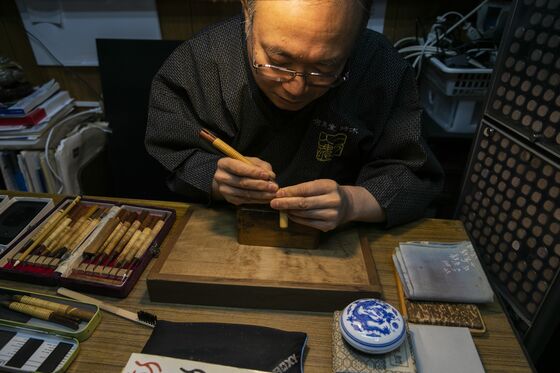 This comes as neighbors such China, South Korea and Taiwan have tapped into technology in their virus battles and developed apps that aid in items ranging from minimizing person-to-person contact to making sure people can find protective masks at stores.
Japan has yet to introduce a smartphone Bluetooth app for virus contact tracing, which the government had hoped to launch in May, but it could face delays. Taira said the government was awaiting specifications from Apple Inc. and Google and that he couldn't say when the app would come into use.
As Japan prepares to lift a state of emergency in more areas of the country, it should look to use the crisis as a technological opportunity, Taira said.
"Japan has a history of moving its capital city in response to infectious diseases," he said. After the coronavirus, it should move its capital into the digital world, he added.