Japan's Big New Innovation Fund Risks Playing it Too Safe
(Bloomberg) -- A new $100 billion government endowment to help foster daring Japanese innovation may have a risk-aversion problem of its own.
Interviews with experts and public comments from officials suggest that the fund approved last month to promote Japanese research may target returns similar to or lower than the national pension fund, which gets about 3%. That means a potential budget of no more than around $3 billion annually. Harvard University makes that much all by itself with an endowment that's less than half the size.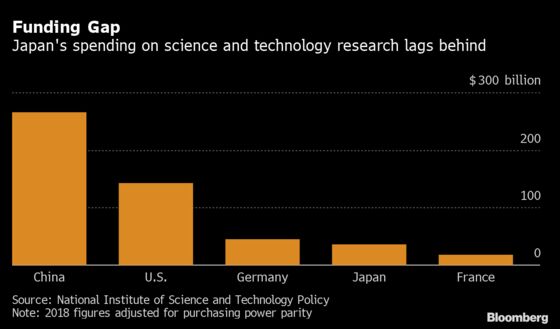 At stake for the world's third largest economy is its ability to innovate quickly enough to keep up with faster-growing rivals like China and the U.S. China boosted its investment in science and technology research almost threefold in the decade to 2018, while Japan's funding basically stayed flat.
"It's absolutely clear Japan hasn't been investing in a way that reflects its power as a nation," said Kazuto Ataka, a professor at Keio University and the person who first brought the idea to the government of a publicly funded endowment for Japanese research.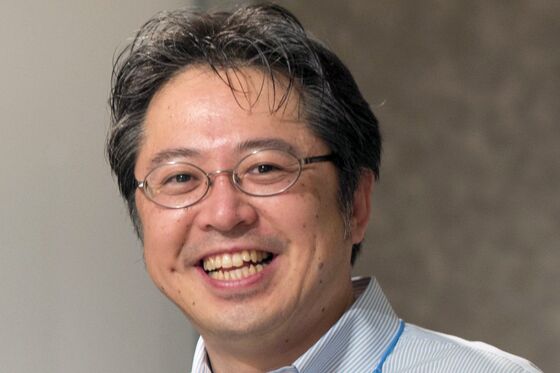 "We're throwing talent and passion into the gutter," said Ataka, citing the stark decline in tenured positions at public universities and a lack of funding for PhD students. Ataka is also Chief Strategy Officer at Internet giant Yahoo Japan Corp.
After a few years lobbying officials, Ataka eventually won over key lawmakers including former Economy Minister Akira Amari. Pandemic-sparked concern over Japan's longer-term growth trajectory and the search for stimulus measures with more of a lasting impact helped squeeze the fund into the ruling party's plans.
The benefits for the economy will largely depend on the kind of research undertaken, according to Stephen Ezell, vice president at the Information Technology & Innovation Foundation in Washington D.C.
Rather than curiosity-driven inquiries into things like "the structure of the cosmos," Japan needs to make sure it funds practical projects, Ezell said, adding that too little of Japan's university research is being commercialized now.
"R&D does have the potential to deliver great returns for society, but for Japan it's important that it not just be ivory tower, lab research," Ezell said. "It's got to have industrial impact."
Japan Research Fund Should Try Alternative Investments: Lawmaker
Set to open by March 2022 with about $43 billion in public seed money, the plan is for the new endowment's assets to grow over time to 10 trillion yen (about $97 billion).
Details like investment guidelines and who will manage the money will be decided after April. Education minister Koichi Hagiuda has hinted he favors running the fund even more conservatively than the Government Pension Investment Fund.
"We shouldn't over-stretch ourselves," Hagiuda told a government committee last month. "We want stable funds to distribute to universities and doctorate programs every year, even if the returns are low."
Finance Minister Taro Aso, asked about the fund Tuesday, took a similar stance.
"We need to make sure risk is properly managed, while also locking in stable returns," he said.
Still, playing it too safe risks leaving Japan further behind if the fund doesn't generate enough income to pay for major change at the country's universities.
Over two decades, Japanese authors of academic papers have slid from 4th to 11th place in global rankings of top-cited research papers, according to the education ministry's National Institute of Science and Technology Policy. The University of Tokyo, the country's top public college, is now ranked 36th in the latest Times Higher Education world rankings.
"To change this, what's really needed is money," Ataka said. "Otherwise, it's no better than a picture of a rice cake for someone who's starving."