Japan Recession Risks Prompt Forecasts of 2020 Contraction
Japan is in a recession now, and what's more its economy is on track to shrink on an annual basis in 2020, according to some analysts factoring in the impact of the coronavirus outbreak and the latest disappointing data.
Japan's Consumer Spending Heads in Wrong Direction After Tax Hit
The effect of the virus is seen as a factor tipping the economy downward for a second quarter at the start of 2020, prompting economists to revise their forecasts this week. Figures out Friday showed household spending deteriorating, suggesting that the economy already contracted more than first thought at the end of last year.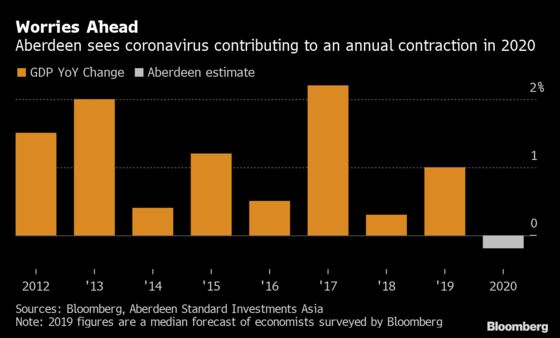 Aberdeen Standard Investments economist Govinda Finn is among those taking a dim view for the whole year, not just in a worst-case scenario but in his baseline view. He now forecasts a contraction of 0.2% in 2020, though he pins more of the blame on policy than the virus. He says the government should have done more to support the economy from the blow of October's sales tax hike and weak overseas demand.
"If the Ministry of Finance could learn one lesson from the Bank of Japan, it's that expectations matter," said Finn, who characterized Prime Minister Shinzo Abe's stimulus package as more of the same rather than a ramping up of spending. The effectiveness of stimulus is weaker if the government waits until the global economy is in recession before acting, he added.
Abe said earlier Friday he would tap budgeted reserves to put together emergency spending measures next week in response to the coronavirus outbreak.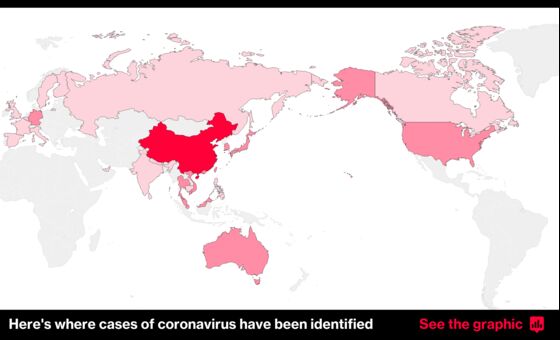 Economists polled by Bloomberg in a survey released Friday estimate that the economy shrank an annualized 4% in the last quarter. Those forecasting a contraction in the first quarter and a recession are still a small minority, and the median forecast for 2020 is for 0.5% growth.
"The reality is the industrial cycle -- if you look at the production data, it's still poor. We're not seeing a turnaround there," said Finn. "Inventory levels, inventory shipment levels are high. There's nothing in there that gives me any comfort."