Japan Virus Cases Falling, Even as Emergency Extension Weighed
(Bloomberg) -- Japan is weighing the need to extend the country's state of emergency, balancing a fall in new coronavirus cases with fears that easing restrictions too soon might lead to the very explosion in infections authorities had sought to avoid.
New daily cases in Tokyo and across the country on Sunday fell to the lowest since early April, with just over 200 infections reported nationwide in the country of more than 125 million. That compares to more than triple that figure in mid-April. The majority of those cases came from Tokyo as some infection clusters in other regions appeared to come under control.
While some may be taking comfort in the drop, national broadcaster NHK reported Sunday that there is a growing view within the government that it may not be possible to fully lift the emergency as planned on May 6, citing experts saying the numbers aren't decreasing fast enough. Multiple unidentified officials cited in a separate report by Jiji also said an extension was unavoidable.
"Any decision on extending beyond May 6 will be made after consulting with experts," Chief Cabinet Secretary Yoshihide Suga told reporters Monday, while acknowledging the drop in new infections. "The most important thing is to prevent the expansion of the infection." Suga reiterated the need for people to stay in and avoid travel during the forthcoming Golden Week holidays.
On Monday, Tokyo was reported to have only 39 cases, the lowest figure since March, although case numbers on Mondays have tended to be lower than other days. The numbers give some support for Japan's light-handed lockdown, which has relied on people voluntarily staying at home and closing their businesses. It's also hard to take the figures at face value, as testing capacity remains far off other nations, with between 5,000 and 7,000 tests being carried out on most days.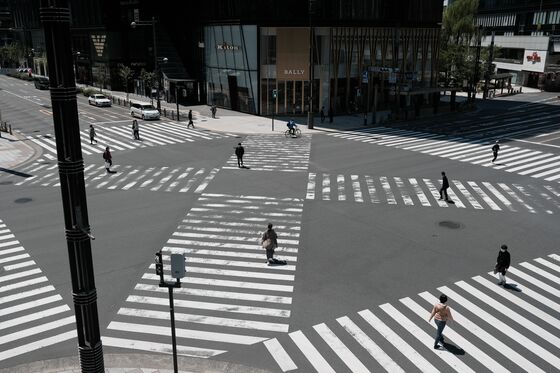 One official in the Jiji report was cited as saying one more week of the state of emergency was the most that people could endure, while another saw the need to maintain the emergency until the end of May. Japanese Prime Minister Shinzo Abe first imposed the measure on seven regions on April 8 and later extended it to include the whole country.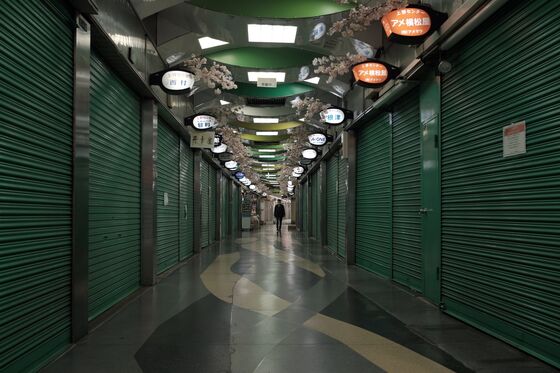 Japan has avoided the type of full lockdown used in many Western countries, with some businesses including bars and hairdressers, remaining open, and authorities lacking the legal powers to punish those who disobey requests to stay at home. Officials have called for people to cut interactions with others by 80%, with Tokyo branding the next two weeks, which include a period of national holidays, as "Stay at Home Weeks," urging families to stay in their residences.
While some expect Abe to make a decision on an extension by April 30, the Jiji report said, another official saw that as too early, citing the need to see how people would travel during the Golden Week holidays.