Jack Abramoff Pleads Guilty in Illegal Investment Promotion
(Bloomberg) -- Lobbyist Jack Abramoff pleaded guilty by telephone Tuesday to criminal charges that he illegally promoted to investors a cryptocurrency called AML BitCoin.

The former Washington insider, who went to prison in a 2006 lobbying scandal, joined a teleconference with a federal judge in San Francisco to enter his plea instead of appearing in person because of the coronavirus pandemic.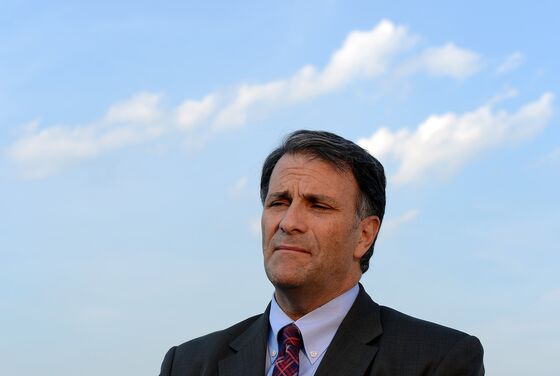 Abramoff, 61, offered simple yes or no answers to the judge's questions about his plea agreement, the details of which were disclosed last month when complaints from federal securities regulators and prosecutors were made public. In a court filing, Abramoff explained that he lives in Maryland and would prefer to make his appearance by telephone.

"Guilty, your honor," Abramoff told U.S. District Judge Richard Seeborg when asked how he wanted to plead to charges of conspiracy and violating the Lobbying Disclosure Act. The judge told Abramoff he faces as long as five years in prison for each count.
Speaking on the call along with his lawyer, Abbe Lowell, Abramoff on Tuesday acknowledged that he misled investors while promoting a blockchain-based digital token called AML BitCoin, through the NAC Foundation. The company's founder, Rowland Marcus Andrade, is fighting criminal charges.

The criminal case is U.S. v. Abramoff, 20-cr-00260, U.S. District Court, Northern District of California (San Francisco).