Jacinda Ardern's Global Stardom May Not Help Her Win Re-Election
(Bloomberg) -- Jacinda Ardern's glowing global profile may be more hindrance than help when she seeks re-election next year.
New Zealand's prime minister has been feted abroad as a compassionate leader and star of the political left; that's not helping her at home, where her chances of winning a second term in office look far from assured.
"I'd say she's New Zealand's most popular prime minister ever overseas," said Bryce Edwards, a political analyst at Victoria University of Wellington. "But the more she's on Vogue covers and in the New York Times and the Guardian, the more suspicious she is to some voters. She can be seen as a liberal elite, and increasingly that's how her opponents will try to frame her."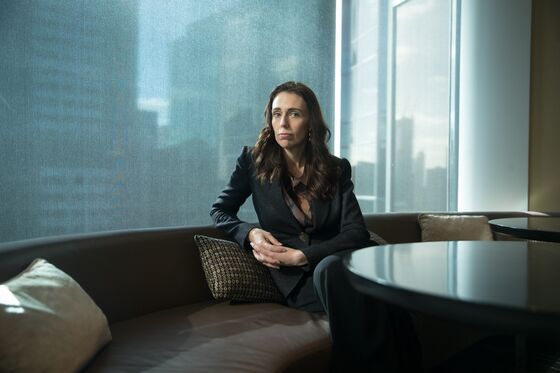 The 39-year-old has been in hot demand offshore. She was one of 15 women on the cover of British Vogue's September issue, edited by the Duchess of Sussex, Meghan Markle, and appeared on The Late Show with Stephen Colbert in the U.S. But as her popularity abroad grew, so did her domestic political problems. Business confidence plummeted, the economy cooled and support for Ardern's Labour Party began to wane as it failed to deliver on key promises, such as tackling a housing crisis.
While Ardern's poll rating as preferred prime minister has fallen to 36% from 51% in April, she remains well ahead of opposition leader Simon Bridges on 10%. Of greater concern for Ardern, support for Bridges' National Party has risen to 46%, ahead of Labour on 39%, according to a Colmar Brunton poll late last month.
The next election is due by November 2020. New Zealand's German-style electoral system lends itself to coalitions and Labour currently governs with the support of two smaller parties, neither of which is guaranteed to get back into parliament.
"Usually the chance of the public booting out a first-term government is very low, but there is a lot of frustration," said Shamubeel Eaqub, an economist and public policy consultant at Sense Partners in Auckland. "I think there's a pretty good chance that they will not be back in power."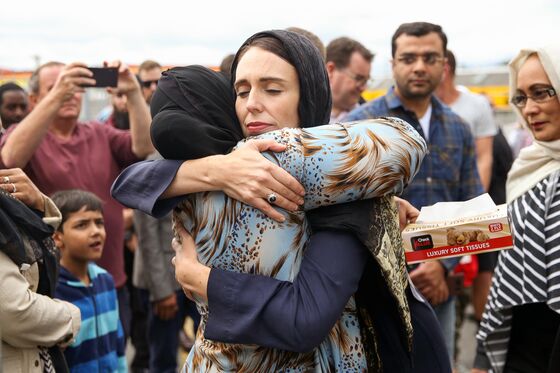 Ardern attracted global attention when she became the world's youngest female prime minister in 2017, and again when she gave birth a year later, breaking new ground for working women. But it was her handling of New Zealand's worst mass shooting in modern history that propelled her onto front pages around the globe.
When a far-right gunman murdered 51 Muslims at afternoon prayers in Christchurch on March 15, Ardern won praise for her empathy and ability to reach out to the Muslim community. An image of her wearing a hijab in solidarity with those affected by the tragedy gained world-wide coverage.
"I've never seen such leadership," U.S. talk show host Oprah Winfrey said at the time. "Jacinda Ardern projected peace and goodness, and the Arab world projected it right back for all of us to take in. And suddenly we saw that the other didn't seem that much different from us."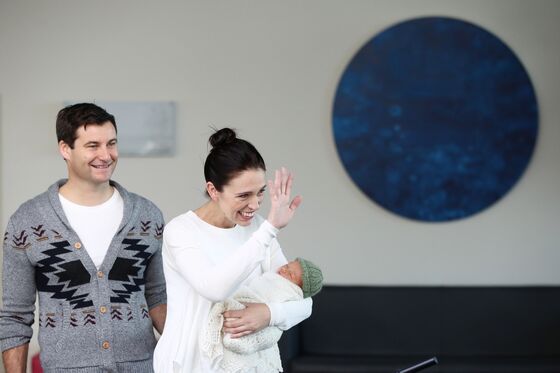 Domestic political realities were very different.
Despite being dubbed the "Year of Delivery" by Ardern, her government failed to deliver on some key pledges in 2019. A high-profile program to build tens of thousands of affordable houses had to be re-branded as it fell well short of goals. She ditched plans for a capital gains tax amid concerns it was too politically risky, undermining her claim to lead a government of transformation.
Uncertainty over the government's agenda, including policies to fight climate change that caused anxiety among rural communities, contributed to a plunge in business confidence that has only recently started to recover. As the economy stuttered, the central bank slashed interest rates to record lows.
There are signs of an economic upturn, and the government has announced increased investment in infrastructure that may boost confidence. With the books in good shape, Ardern could unveil further spending initiatives in May's budget.
Bronwyn Hayward, professor of political science at University of Canterbury, said Ardern is well placed to win a second term because she has more potential coalition partners than National, and her global popularity won't work against her.
"New Zealanders secretly really love it when any of us achieve internationally," she said. "Most New Zealanders are quite proud to have a leader that is articulate and does well."