J&J Nears Deal With Aspen for Own-Brand Vaccine for Africa
(Bloomberg) -- Johnson & Johnson and Aspen Pharmacare Holdings Ltd. have agreed on terms that are likely to result in a licensing deal allowing the South African drug company to make its own-branded Covid-19 vaccine and decide on the recipients of the doses it produces.
The agreement, confirmed by Aspen in a statement Tuesday, would extend an existing deal for it to package and fill vials of the U.S. company's shots at a plant in South Africa. The development comes as the emergence of the omicron variant again highlights the need for better global vaccine equality, with African nations trailing more developed countries on coronavirus inoculations.
While regulatory approvals and logistics are still being hammered out, a final agreement is expected in a matter of months, Aspen co-founder Gus Attridge said in an interview on Tuesday. There no reason why the necessary permissions won't be expedited, he said.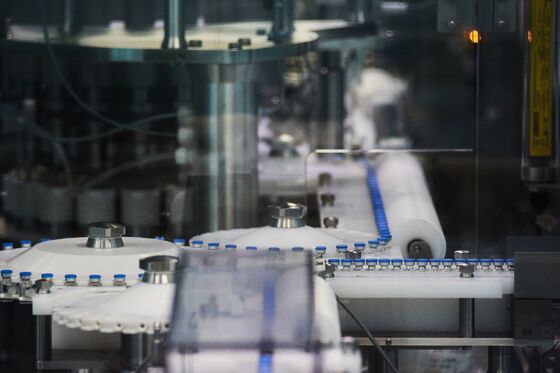 Aspen, Africa's largest drug maker, has capacity to manufacture as many as 300 million doses of the J&J shot and plans to increase that over time to more than 700 million by January 2023. 
The term of the grant of rights and supply of drug substance, subject to the signing of the definitive agreement, would be until 31 December 2026. The non-binding term sheet contemplates a good faith undertaking between the parties to discuss the expansion of the agreement to include any new versions of the drug substance, such as those developed for new variants or as a different formulation for administration as a booster, and the applicable terms thereof.
"This arrangement is really testament to our commitment to expand our vaccine capacity and it has given us great confidence to push on," Attridge said. 
Aspen switched focus to producing so-called steriles such as anesthetics a few years ago to tap a higher-value market than its traditional generic medicines, paving the way for a push into vaccines. 
Shares in the Durban, South Africa-based company rose 6.3% at the close in Johannesburg, bringing the gain this year to 90%. 
READ MORE: Aspen Jumps Most in Seven Months on Covid Vaccine Discussions