Italy Tightens Virus Restrictions as Cases Surge on U.K. Strain
(Bloomberg) -- Italy's government has expanded restrictions aimed at limiting the spread of coronavirus as the country faces a surge in cases.
The measures are the first approved by Prime Minister Mario Draghi's new administration. They'll take effect starting March 6 and remain in place until April 6, and include an extension to travel restrictions between regions as well as to a nighttime curfew, said Health Minister Roberto Speranza on Tuesday during a press conference in Rome.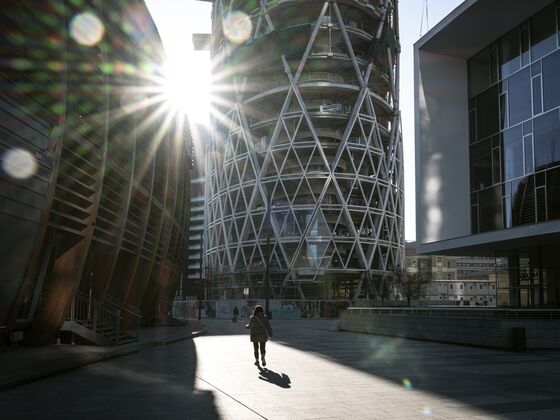 "The English strain of the virus is now the dominant one in Italy," Speranza said. The Brazilian and South African strains are also beginning to take hold.
The government will continue to implement a three-tier system that classifies regions by low, medium and high-risk based on the number of cases.
The Milan and Turin areas and three other regions have implemented stricter curbs in recent days to counter the acceleration of the virus's spread. This includes closing of bars and restaurants and limiting people's movements. Some of the hardest-hit areas will have to close schools.
Italy reported 17,083 cases Tuesday, the second-biggest increase since mid-January. There were 222 new patients admitted to intensive care, the most this year, bringing total ICU patients to 2,327. While that's below last year's high of more than 4,000, the Health Ministry's Agenas agency forecast that some regions will already reach a peak in the next few days.
Speeding up vaccination campaigns is a priority for governments seeking to reopen battered economies, and to pick up the pace in Italy, Draghi recently appointed Lieutenant Francesco Paolo Figlioulo as the country's new emergency czar.
Italy has administered 4.4 million shots so far, inoculating 1.4 million people with a second dose.