Italy's No. 2 Cop Says France, Germany Have Mafia Problem Too
(Bloomberg) -- Italy's deputy police chief is urging European partners including Germany, France and the U.K. to improve their defenses against mafia takeovers of businesses weakened by the pandemic, warning of a spread of organized crime across the continent.
Italian security forces have sought to shine a spotlight on the tactics of crime groups during the pandemic, Vittorio Rizzi said in an interview, pointing to a 10% increase in the number of companies sanctioned with anti-mafia bans between March 2020 and February 2021.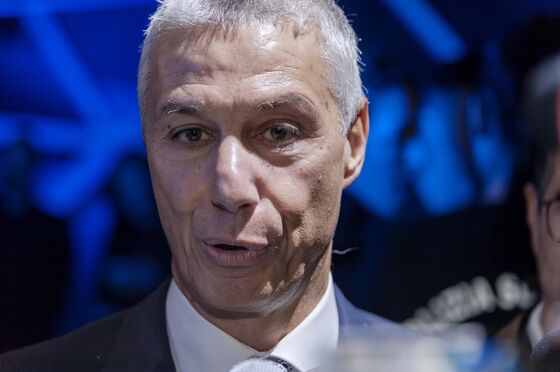 "We have to intercept potential risks, we can't keep them hidden," the 61-year-old Rizzi, who heads an inter-force group that monitors organized crime and the economy, said at his Rome office on Wednesday. "If there's an economic crisis, there's a risk of mafia infiltration."
Although many of Europe's best-known mob families are based in southern Italy, members of some organized crime gangs, particularly the Calabria-based 'Ndrangheta, have expanded across the continent, partly in response to recent crackdowns at home.
At Rizzi's initiative and in parallel with European Union law enforcement agency Europol, police chiefs from 11 countries set up a working group last year to focus on responding to pandemic-based criminal threats.
Rizzi's latest report, which he'll present at a May 26 meeting, focuses on threats to businesses.
"We've broadened the range of indicators to document potential risks of infiltration," Rizzi said. "We say to the other 10 countries: 'you do the same job,' there are significant risk situations."
The increased number of companies now banned from working with state entities or bidding in public tenders reflects an ever-wider net cast by law enforcement, Rizzi said. Cash-starved firms have increasingly come under pressure from individuals linked to organized crime, who move in to take up positions of control or equity.
A sample study focusing on ownership changes in the restaurant and hotel industries in four parts of Italy between October 2020 and March of this year found that a quarter of the 2,591 people involved potentially had direct or indirect mafia links or criminal records for financial offenses.