Gualtieri Says Italy Will Tap Euro-Area Bailout Fund If Needed
(Bloomberg) -- Italian Finance Minister Roberto Gualtieri left open the possibility that his country will use European Stability Mechanism funds if needed to help the economy weather the fallout from the coronavirus pandemic.
Italy will "fully analyze" its situation and "if needed will make use of this tool," he told Bloomberg's Francine Lacqua in an online forum Wednesday. He added "there is no stigma" in markets about using the credit line.
The government has for now said it won't tap the 36 billion euros ($41 billion) it's eligible for under the special ESM pandemic program, which come with almost no conditions. Some politicians have rejected using the funds, saying the country would lose control of its public finances.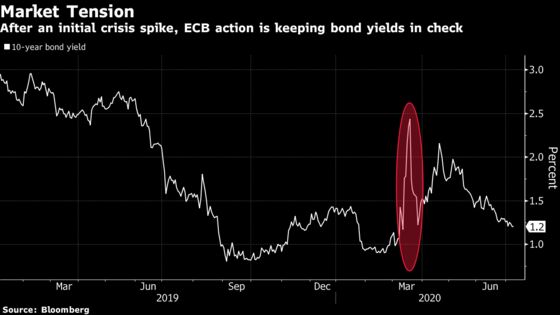 Thanks in large part to European Central Bank bond-buying, Italy can borrow at cheap rates, with the yield on its 10-year debt just 1.2%. But that's still far higher than the ESM funds, which would be nearly free for the same maturity.
Prime Minister Giuseppe Conte said separately on Wednesday that the government will evaluate the situation "once the EU negotiations are complete, in light of public finances, what is and isn't convenient for Italy."
Gualtieri said the government will unveil its debt reduction strategy in September once it's calculated its financing requirements. The government is revising its forecast for an economic contraction this year of 8%, but he doesn't expect the slump to be as deep as some anticipate.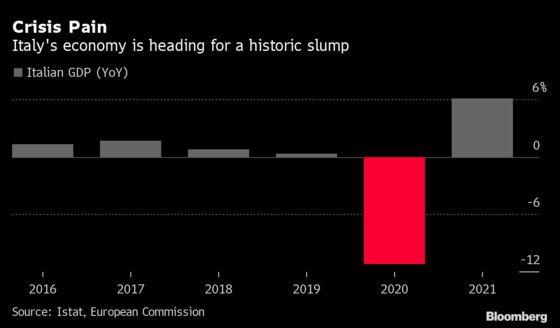 The European Commission this week predicted an 11.2% slump in 2020, the worst in the euro area. With spending on the rise as the country doles out 75 billion euros in stimulus packages, debt could exceed 150% of GDP, and more measures will likely be passed in July.
"We are ambitious and committed to saving an economy which has been very affected," Gualtieri said.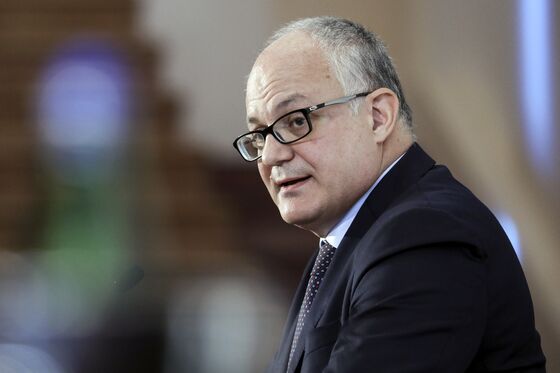 Currently, Italy is set to become the biggest beneficiary of Europe's proposed 750 billion-euro recovery plan, which has sparked concern among some EU partners about its ability to spend the money efficiently. Rome responded by passing an investment program this week to show how the cash will be spent.
State investment is seen rising above 3% of GDP over the next four years from 2.3% in 2019, according to the plan which focuses on infrastructure, the environment, research, digitalization and the boosting of private investment.
"We are not talking about transferring money from taxpayers of one country to another," Gualtieri said of the EU fund. "The disbursement of resources will be connected to concrete goals. We are all contributing to this so we also want everyone to make good use of these resources."