Italian Attempt to Bring Libya's Leaders Together Backfires
(Bloomberg) -- An Italian attempt to broker an unscheduled meeting between Libya's two warring leaders collapsed, when United Nations-backed Prime Minister Fayez al-Sarraj canceled a planned trip to Rome.
Sarraj was supposed to meet Premier Giuseppe Conte in the Italian capital late on Wednesday on the way back from meeting with European Union authorities in Brussels. But he changed his plans at the last minute after learning that his rival, military commander Khalifa Haftar, was already in the city, according to a senior official in the Libyan government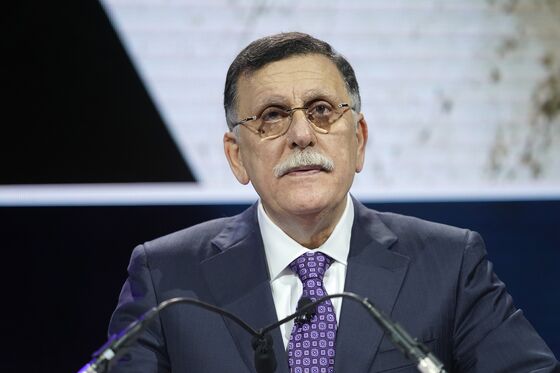 An encounter with Haftar would have put Sarraj in awkward position with his political allies in Tripoli, the Libyan capital, and in Turkey, which is backing his government militarily, the person said. Haftar has been aided by the United Arab Emirates, Egypt and Russian mercenaries.
Conte's office confirmed the meeting in an emailed message, saying the premier expressed his "strong concern for the continued escalation" in Libya. Conte reiterated the need for a political rather than military solution to the conflict.
OPEC member Libya has fragmented since a 2011 NATO-backed uprising ousted Muammar Qaddafi, with the country now effectively divided between competing administrations. On Tuesday, Haftar, who's based in the east of the country, said he seized the coastal city of Sirte -- a symbolic and strategic gain in his 10-month long battle to take Tripoli, seat of Sarraj's government.
Read more: How the Battle for Libya Has Become a Proxy Conflict
"There can be no dialog or meeting with the war criminal Haftar," Libya's ambassador to the EU, Hafed Gaddur, told Libya's Al Ahrar TV, according to the Italian Ansa news agency.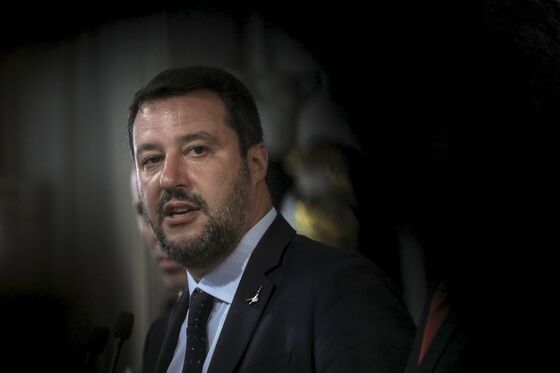 Matteo Salvini, the main opposition leader in Italy, was quick to react to the Libyan prime minister's apparent snub.
"Conte is a dangerous incompetent," the leader of the rightist League said in a statement. "It is a matter of basic protocol, even before politics, that one meets first with a recognized head of government, and then with a general."
Libya is a high priority for the Rome government, which fears further escalation of the conflict could see more refugees fleeing, stoking anti-migrant sentiment and weakening its already fragile consensus.
Foreign Minister Luigi di Maio traveled to Brussels, Istanbul and Cairo this week, restating Italy's opposition to any foreign interference in Libya. He is scheduled to visit Algiers on Thursday.