Iran Bans Inter-City Travel, Closes Parks as Virus Cases Surge
Iran banned travel between cities as part of new social distancing measures to try and curb the deadly coronavirus outbreak, ordering people to return immediately to their hometowns or risk fines.
The measure was only introduced weeks into the country's epidemic, and after millions of Iranians defied official calls to stay at home and traveled across the country to celebrate the Persian new year. Emergency services and cargo vehicles are exempt from the ban, the semi-official Tasnim news agency quoted Iran's police chief as saying.
Effective Friday, Iran also prohibited gatherings and closed parks, recreation centers, pools and other places where people congregate. Schools and universities, which have been closed for weeks, will remain shuttered. Parliament postponed its next session for two weeks.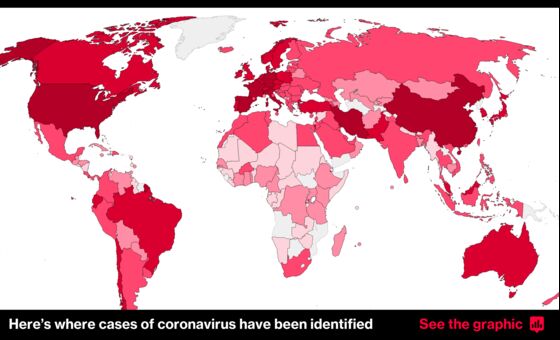 President Hassan Rouhani warned of a second surge of the disease after new cases spiked followed the holiday period. Iran has been the center of the region's coronavirus outbreak, with more than 2,200 deaths and 29,000 cases reported so far.
Officials have repeatedly told people to stay at home and not attend religious shrines, which have facilitated the spread of the disease. However many people ignored the advice, while Rouhani rejected calls to quarantine cities including Qom -- where Iran's outbreak first took hold -- citing a lack of resources.
Another wave in cases could push Iran's already overstretched health system to the brink of collapse. China, Russia and the United Nations have urged the U.S. to lift its sanctions on Iran so that equipment and supplies can be imported into the Islamic Republic without the restrictions and legal delays imposed by the Treasury.