Indonesia's Jokowi Warns of Economic Calamity From Forest Fires
(Bloomberg) -- Indonesian President Joko Widodo ordered officials to step up efforts to prevent a repeat of the forest fires that engulfed parts of key palm oil and timber producing regions last year and cost the nation $5.2 billion in economic losses.
Jokowi, as Widodo is commonly known, told officials of various agencies to work together for a permanent solution to the wildfires, a perennial problem in Indonesia that last year burned over 1.5 million hectares of land. The risk of wildfires remains high this year amid forecasts for the dry season to start earlier than usual in some parts of country.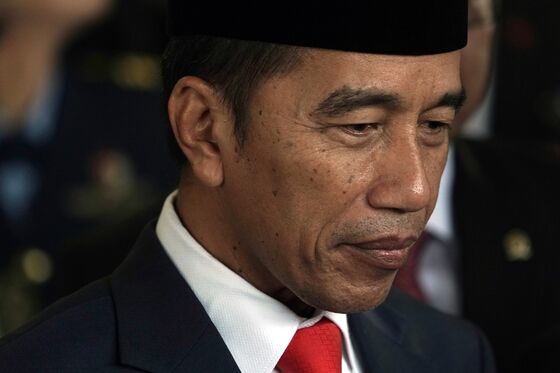 Wildfires in central and western parts of the archipelago triggered a haze that blanketed parts of Southeast Asia in the second half of last year, prompting school closures and disruptions to sea and air travel. The blazes, which released a more emissions than fires in the Amazon, may have cost Indonesia $5.2 billion in economic losses, according to the World Bank.
"I received reports that 99% of forest fires were deliberately set by the people for economic motive," Jokowi said. "There must be a permanent solution" to avoid that, he said, adding forest and peat land in Sumatra and Kalimantan should be paid more attention.
The forest fires last year may have released the equivalent of 709 million tons of carbon dioxide through Nov. 15, according to the Copernicus Atmosphere Monitoring Service, a program run on behalf of the European Commission. That's 22% more than the estimated 579 megatons ejected from burning Amazon forests.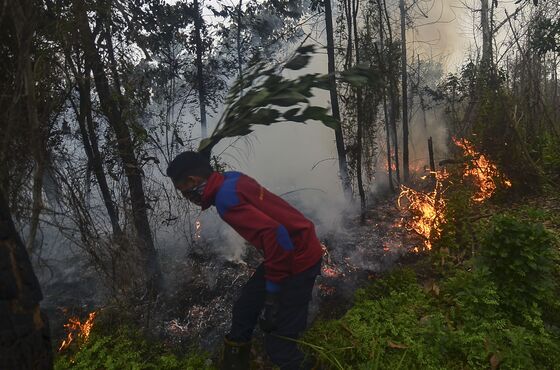 "We felt the hot weather because of climate change," Jokowi said. "If the fires get bigger, we will suffer losses of tens or even hundreds of trillions of rupiah."
The dry season may start as early as February in Riau and Aceh, while Kalimantan and other parts of Sumatra may experience dry weather from May, according to the head of Indonesia's Peatland Restoration Agency Nazir Foead.
The blazes are often started to clear land for plantations in the world's largest producer of edible oil from palm trees. The recurrence of fires prompted Jokowi to order a permanent ban on new clearing of forest land for farming.