Indicted Republican Duncan Hunter Wins Re-Election
(Bloomberg) -- Republican Representative Duncan Hunter, indicted on charges of misusing campaign funds for personal expenses and lying about it on federal forms, was re-elected in California's 50th Congressional District, according to projections by CNN and NBC.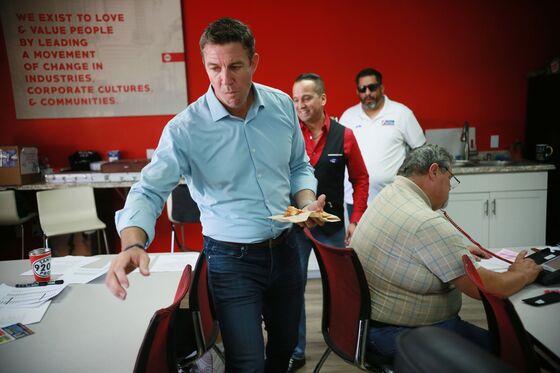 Hunter beat Democrat Ammar Campa-Najjar in the Republican-leaning district, which includes the San Diego area. Hunter's father, the senior Duncan Hunter, held the House seat for 28 years before him.