India to Run Special Trains to Help Stranded People Reach Home
India will run special trains to help people separated from their families by a nationwide lockdown to reach back home.
The government will run the trains from May 1 to move migrant workers, pilgrims, tourists, students and other people stranded across the country due to the lockdown, the Ministry of Home Affairs said in a statement Friday. The lockdown, which was scheduled to end on May 3, was extended by two weeks.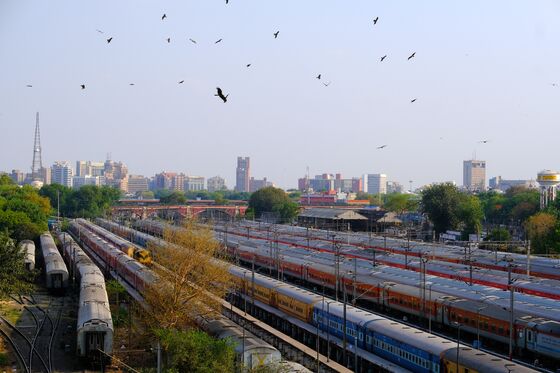 The development will be a relief for the thousands of people who couldn't reach their destinations when Prime Minister Narendra Modi suddenly ordered a lockdown starting March 25 to prevent the spread of coronavirus pandemic. In a scene reminiscent of the days immediately after India's independence in 1947, hundreds of thousands of the country's poorest fled cities for their villages, many by foot, after the lockdown was announced.
The trains will run from point-to-point on the request of state governments. The local authorities also have to screen the passengers and only those found asymptomatic would be allowed to travel, the ministry said.