In Ontario, It's Hallmark Christmas Movie Season All-Year Round
(Bloomberg) -- This holiday season could have turned Ontario Finance Minister Victor Fedeli into a Grinch, what with General Motors Co. closing a big plant and the province wrestling with a C$15 billion ($11.6 billion) deficit.
But thanks to the Hallmark Channel's penchant for movies telling every possible permutation of the Christmas story, the minister retains his holiday cheer. Fedeli's hometown of North Bay is where many of them are filmed, including "Christmas in Love" and "A Song for Christmas." Ontario provides tax incentives to the film makers.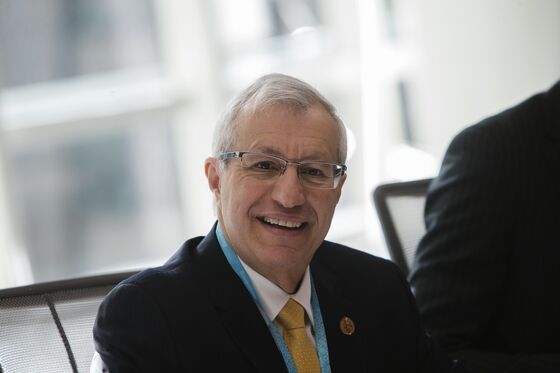 "This is huge revenue," Fedeli said in an interview at Bloomberg News headquarters in New York. "They spend several million dollars a pop. In July, they put the fake snow in the street and film them all year long."
And there's more on the way.