In Horse Racing, an Unlikely Indicator for the Japanese Economy
(Bloomberg) -- It's that time of the year when Japanese economists and analysts gather to draw parallels between the country's economic health and an unlikely indicator: Horse racing.
The Arima Kinen, one of the biggest races in the Japanese calendar, is set to take place on Dec. 22, probably attracting tens of thousands of spectators to the track where it's held in Chiba, east of Tokyo. The crowd will include Tatsuhiko Yoshizaki, chief economist of Sojitz Research Institute Ltd., who goes to the race every year and takes a keen interest in the economics of the sport.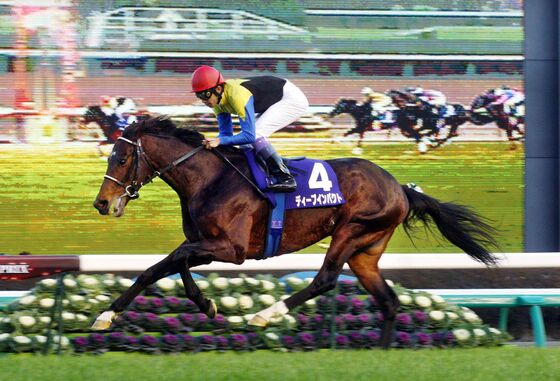 "I pull up a PowerPoint of the annual revenue for the Japan Racing Association and think, this looks exactly the same as the Japanese economy," Yoshizaki said in an interview at his office in Tokyo. "After bottoming in 2011, total revenue for horse racing has been persistently growing by 2% each year, so the economy is likely to see moderate growth this year as well."
Japan's economy grew at an annualized pace of 1.8% in the three months through September from the previous quarter, as domestic demand continued to power growth despite a global slowdown. It has expanded every year since 2012, although it has faced technical recessions along the way.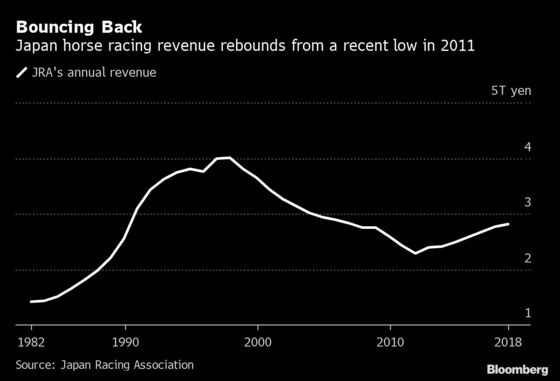 Toshihiro Nagahama, executive chief economist at Dai-Ichi Life Research Institute, also follows the annual revenue of the JRA, one of the organizing bodies for horse racing in Japan. But he looks at a different correlation -- with the country's nominal wages. The two have moved "very closely in sync," he said.
The JRA's revenue hit a historic high of 4 trillion yen ($36.6 billion) in 1997. It fell to a low of 2.3 trillion yen in 2011 as the economy sputtered. It has gradually increased since then, reaching 2.8 trillion yen last year, according to JRA data.
A gauge of nominal wages rose to a record of 114.8 in 1997 before starting a long decline, according to Nagahama. It dropped below 100 in 2012 and hit a low in 2013. The measure has since gained, reaching 102.7 last year, its highest since 2008.
"The horse-racing market rebounded really in tandem with Abenomics," said Nagahama, speaking of the policies of Prime Minister Shinzo Abe since he returned to power in late 2012. He said he also sees a growing correlation between people's disposable income and horse-racing revenue.
At the Arima Kinen this weekend, Sojitz Research Institute's Yoshizaki will have more than just an academic interest. He'll also have a flutter in one of Japan's few legalized forms of gambling. But as an economist who's used to weighing the probabilities of events, it's perhaps not surprising to hear his choice of horse. He's backing one of the favorites, Saturnalia.