Hubei Revises Virus Count Again Due to Omitted Prison Tally
The Chinese province at the epicenter of the novel coronavirus outbreak revised its daily tally of new infection numbers on Friday in what is the third time this month that it's reported shifting data, further eroding public trust in its official numbers.
The Hubei health commission said on Friday afternoon that the province's total number of new confirmed cases on Feb. 20 is actually 631, higher than the 411 it reported in the morning. The difference stemmed from over 200 new cases reported by prisons in the province.
Those cases were missed in the earlier tally because prisons have not been incorporated into the infectious disease reporting network, said a statement posted on its website. The revised figure came hours after China's National Health Commission, the top governing body that oversees Hubei's health commission, issued figures that contradicted Hubei's original tally.
The shifting numbers from the province, where the novel coronavirus first emerged in December, has added to confusion around the true scale of an epidemic which has now spread to dozens of countries, killing more than 2,200 people and sickening over 76,000.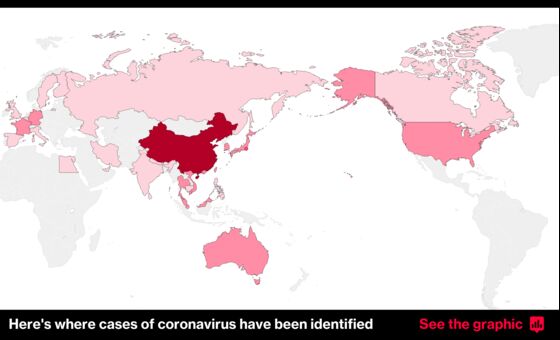 There is growing mistrust over official data emerging from China, which has the vast majority of coronavirus cases and deaths globally, and suspicion that the country's officials are prematurely promoting a narrative that the outbreak is coming under control.
Timeline of Events
Feb. 5
China advises Hubei province to separate cases diagnosed via CT scans as a separate category within its total count of confirmed cases
Feb. 13
Hubei reports more than 13,000 cases confirmed via CT scans, without specifying a time frame, raising the total by 45% and pushing the global number of infections to over 60,000
Feb. 14
China revises its total death toll lower, saying that 108 deaths had been removed due to "double-counting" in Hubei. It also removes 1,043 confirmed cases
Feb. 19
China advises Hubei province to report cases only as "confirmed" or "suspected," removing the need to carve out a category of cases diagnosed via CT scans
Feb. 20
Hubei reports only 349 net additional cases, compared to around 1,700 the day before
Feb. 21
The latest adjustment came a day after the province reported a sharp decline in net additional cases of infection.
No explanation was given for that sudden decline, but it came after new national guidelines advised the province to only report two numbers in its overall count: confirmed and suspected cases, in line with how other provincial and national figures are reported.
Prior to that, Hubei had been reporting whether new cases of infection were confirmed via CT scans in a method termed "clinical diagnosis," rather than through nucleic acid tests. This practice was itself in place for only a week, and resulted from a methodology change made on Feb. 13 which abruptly added nearly 15,000 cases to its total count.
On Thursday, Wang Guiqiang, an infectious disease expert at Peking University First Hospital, said in a briefing in Beijing that diagnosis using CT scans in Hubei was merely an "expedient solution" at the time to ensure timely treatment for some patients, due to a shortage of nucleic acid test kits.
This category was thus removed after Hubei's capability to conduct nucleic acid tests -- which identify the genetic sequence of the virus in patients' specimens -- improved significantly in recent days.
"Now that test kits can quickly screen all these suspected cases, excluding those who don't have the virus infection and confirming those who do, there won't be big fluctuations anymore in the number of confirmed cases," Wang said.
As for Friday's big fluctuation, provincial health authorities said that the cause lay with Chinese prisons not being incorporated into the infectious disease reporting network.
Prison clusters have emerged elsewhere in China as well. Besides Hubei, Shandong and Zhejiang provinces have also had cases of prison infections, with five prisons in total reporting cases, said an official at the Ministry of Justice on Friday.
Shandong reported around 200 coronavirus infections in one prison on Friday. The eastern province's justice department head Xie Weijun was removed from his post after the prison infections were discovered and the central government announced a probe into the outbreak.
No deaths have occurred yet among the prison cases.