HSBC Germany Head Von Schmettow to Be Replaced by Salsano
(Bloomberg) -- HSBC Holdings Plc's Germany head Carola von Schmettow is leaving the bank after the British lender announced a stronger focus on its business in Asia.
The lender, in an internal memo seen by Bloomberg News, said it was von Schmettow's "personal decision" to leave. She will be replaced by Nicolo Salsano effective May 1, according to the memo by HSBC Europe head Colin Bell.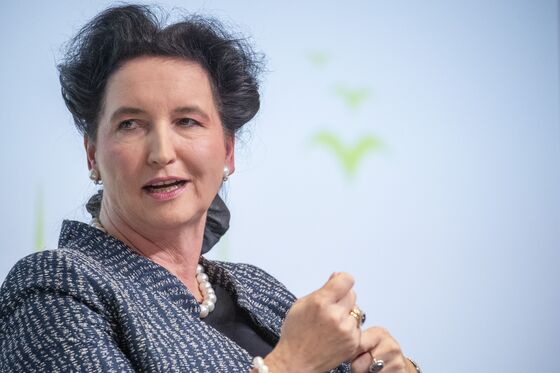 HSBC said in late February it would divert capital from its investment bank in Europe and the U.S. to fund the expansion of its Asian businesses. It also stuck with a previously announced plan to shrink its workforce by about 35,000. The British bank recently bought the remaining stake in its German unit it didn't previously own, paving the way for it to implement cost cuts more quickly.
Salsano joined HSBC in 2018, overseeing global banking and commercial banking, after 17 years at Credit Suisse Group AG. Newsletter Finanz-Szene first reported von Schmettow's move.