HSBC Signals It May Have to Hike Pay in Asia in Banking Talent War
(Bloomberg) -- HSBC Holdings Plc may increase the size of its bonus pool as the bank attempts to build out its wealth business in Asia while a surge in trading causes some rivals to push investment banker pay higher.
"We may need to top up our current pool assumptions as the year progresses," Chief Financial Officer Ewen Stevenson said in a call with analysts Tuesday. "If we are seeing competitive pressure in areas like Asian wealth and investment banking more broadly, we have to be in a position to respond."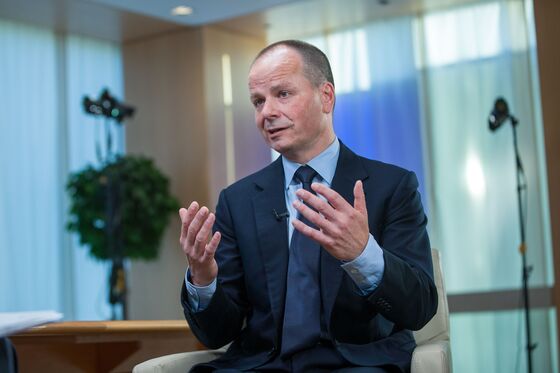 The lender, which cut variable pay about 20% last year, is trying to keep a lid on costs as part of its response to the pandemic, with plans to cut its workforce by about 35,000. Even so, operating expenses rose by $200 million in the first quarter compared to the same period last year, partly because the bank built up its accruals for performance-related pay.
The firm is trying to hire thousands of wealth managers as it looks to bolster that unit's reach in Asia. In the first quarter alone, the lender hired 600 wealth management advisers in Asia, including 100 in mainland China. HSBC's investment bank joined rivals in benefiting from active markets, with a 55% surge in equity trading in the first quarter helping raise hopes on bonuses.
HSBC made about $2.7 billion in variable payments in 2020, down by a fifth after profits declined and it scrapped shareholder payouts, according to its annual report. Other firms opted to increase rewards to reflect a record performance by their traders. JPMorgan Chase & Co. said compensation costs at its investment bank climbed 4% last year. Bonuses likely rose more than that, with some traders getting bumps of 20% or more in their variable pay, Bloomberg has reported.
"It's for every bank to judge their own remuneration policy and VP policy relative to their own performance and relative to their own market position," Chief Executive Officer Noel Quinn said on a call with reporters.
"It's always going to be a mix of our internal metrics of what we think we can afford based on the profitability of the group, but we can never be uncognizant of what's going on in the market," Stevenson said.