HSBC Intensifies Fight for Germany's Super-Rich
(Bloomberg) -- (Machine translation provided by Google and reviewed by Bloomberg editors)
HSBC Holdings Plc is pushing further into Germany.
The lender seeks to expand its private banking business in the country focusing particularly on the ultra-high net worth individuals. "In this area, the strongest growth is expected in the next few years," Rudolf Apenbrink, board member of the bank's German subsidiary, told Bloomberg in an interview.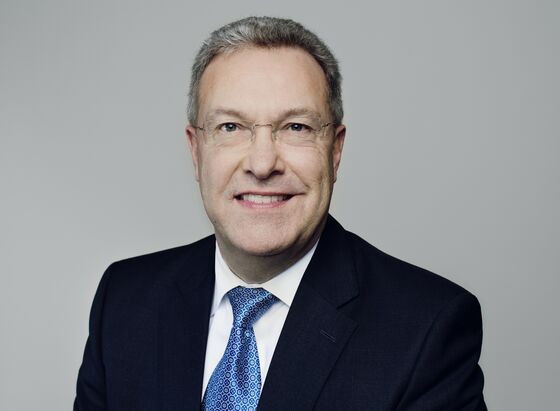 He is now building a new team which will cater to entrepreneurial families and others with liquid assets starting at 30 million euros ($34 million).
For Apenbrink, the targets of the expansion are clear. "We expect that we will break the 30 billion euro mark in German private banking in 2019," Apenbrink said. Last year, the unit collected almost two billion euros in new money while assets under management reached an all-time high of 28.5 billion euros.
Given the low margins, volumes need to be increased to be profitable, he said. "If you are not able to do that, things could get tight for you."
According to a study by consulting firm ZEB, the profit margins in German private banking are "very low". The 14 private banking institutions surveyed were not able to translate a strong increase in assets under management between 2013 and 2017 into growing earnings, it finds.
Apenbrink admits that the competitive pressure in Germany is strong. "The market is more fragmented than in other European countries," he said.
Other banks pushing further into the German market include BNP Paribas SA. The French lender plans to hire up to 150 private banking employees in German cities in the next three years, Vincent Lecomte, co-head of the bank's wealth management unit, has said.
At HSBC, Apenbrink also sees potential with wealthy customers that have a little less money. The entry threshold stands at one million euros in liquid assets, he said. To attract this clientele, other teams are strengthened as well, for example in Munich, Stuttgart and Hamburg.
Overall, the German subsidiary of HSBC employs around 150 people in private banking, including 50 relationship managers. German public-sector bank Landesbank Baden-Wuerttemberg holds a stake of 18.7 percent in the company.
Apenbrink wants to attract younger wealthy by offering ​​sustainable investments. "Those play a key role for the next generation in private banking," he said. "In the past, it used to mean that you have to forego some returns with sustainable investments, which is definitely not the case today."
However, the revenue opportunities in the market have become smaller, partly because of low interest rates, according to Apenbrink. "Here, we need to bring together clients' return expectations and appetite for risk," he said. "The times of double-digit percentage growth at reasonable risk are gone."
Original Story:
HSBC heizt Kampf um Deutschlands Super-Reiche mit neuem Team an
Reporter on the original story: Stephan Kahl in Frankfurt at skahl@bloomberg.net
Editor responsible for the original story: Erhard Krasny at ekrasny@bloomberg.net