HSBC CEO Quinn Backs Hong Kong's China Reopening Plan
(Bloomberg) -- The boss of HSBC Holdings Plc, the biggest bank in Hong Kong, said he won't do anything that would put the city's efforts to open up travel to mainland China at risk, even as criticism of the financial hub's zero-Covid policy grows.  
In an interview at the Bloomberg New Economy Forum in Singapore, Chief Executive Officer Noel Quinn said he currently has no plans to visit the city, the lender's biggest market. Quinn said he visited Hong Kong late last year, spending two weeks in quarantine and then four weeks meeting with clients.   
"It's important for Hong Kong to establish what they need to establish with China on reopening," he said in an interview with Francine Lacqua. "I don't want to do anything that may jeopardize that. I would love to get back to Hong Kong as soon as I can and when the authorities feel it's right for me to go back, I will."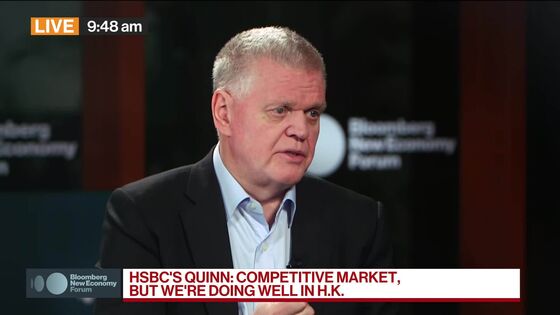 The finance industry has been ratcheting up pressure on Hong Kong to ease its quarantine rules and abandon its zero-Covid policy amid concern it is becoming increasingly difficult to recruit and retain talent. A survey found almost half of major international banks and asset managers are contemplating moving staff or functions out of the city.
Officials in the financial hub are trying to keep Covid cases at zero with some of the world's strictest quarantine measures, in part to open travel between the city and mainland China. Chief Executive Carrie Lam said in a Bloomberg News interview last month that even a single death would be a "major concern" and that opening to broader China would also benefit businesses in the city since most are in Hong Kong to access the mainland.   
Quinn's comment come after his counterpart at JPMorgan Chase & Co., Jamie Dimon, touched down in Hong Kong this week after receiving an exemption from the city's stringent quarantine, where he highlighted that the restrictions were making it harder for the bank to retain talent.
Meanwhile, Quinn said it was important that tensions ease between China and the U.S., seeing a summit this week between President Joe Biden and his counterpart, Xi Jinping as a good step. 
"I don't think the world can decouple from one of the biggest manufacturing nations of the world and what will be one of the biggest consumption markets in the world," he said.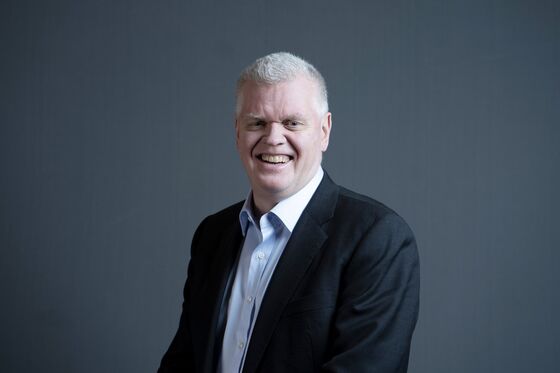 He also voiced concern about inflation as a potential threat to an economic recovery, echoing comments by two global banking heavyweights yesterday.  
Prices for energy, raw materials and transport have surged as economies emerge from lockdowns and supply chains come under pressure. The world may see "uncomfortably high" rates of inflation for one to three years, UBS Group AG Chairman Axel Weber said Wednesday. Inflation is getting a lot more structural, DBS Group Holdings Ltd. Chief Executive Officer Piyush Gupta also said at the event.
"Controlling inflation will be a fine art," Quinn said, adding that there will be a need to balance economic recovery and making sure prices don't rise out of control. There will be "friction" in the supply chain for some time as the world economy recovers, he said. 
The New Economy Forum is being organized by Bloomberg Media Group, a division of Bloomberg LP, the parent company of Bloomberg News.