How the Fortunes of Two Star U.K. Fund Managers Diverged in 2019
Terry Smith and Neil Woodford are two of the most well-known names in U.K. fund management, but their recent fortunes could hardly be more different.
Accounts filed this week reveal the contrasts in the men's investment companies that led to the downfall of one of them. While Smith's firm saw revenue rise for the eighth straight year in the 12 months through March 2019, the now disgraced Woodford's business saw profits more than halve.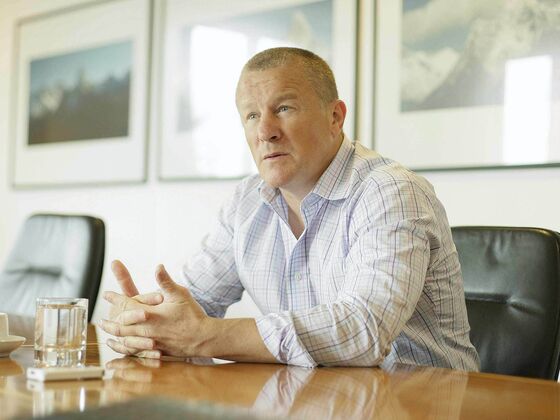 Just months after that fiscal year ended, Woodford would shock the financial world by shutting his flagship fund to redemptions as performance waned and withdrawals mounted. The stock picker, once hailed as the Oracle of Oxford for his prescient bets, announced later in 2019 that he would shutter his business.
Smith's accounts show a far healthier firm. Operating profit at his Fundsmith company jumped by a quarter from a year earlier, with the 18.8 billion-pound ($24.7 billion) Fundsmith Equity Fund beating 99% of its peers, according to data compiled by Bloomberg. By contrast, Woodford's former flagship money pool was the worst performer over the same period.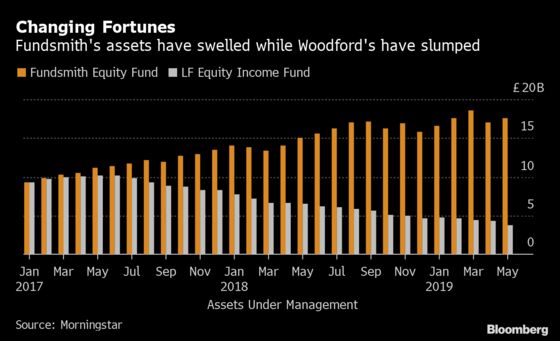 Though Woodford and Smith's current situations couldn't be more different, the two have similar beginnings. Both left bigger firms to strike out on their own, with Smith quitting brokerage Tullett Prebon in 2010 and Woodford leaving asset manager Invesco Ltd. in 2014. Both were darlings of U.K. retail investors and featured regularly on the financial pages of newspapers.
But when it came to investing philosophies, the differences were stark.
Smith favored holding publicly listed stocks in established companies over long periods. Much of Woodford's money pile was increasingly put into unlisted small-cap stocks, which eventually became his undoing when returns began to falter. As investors looked to claw back cash, many of Woodford's less liquid assets simply couldn't be sold fast enough.
Woodford and his firm's chief executive officer, Craig Newman, took almost 14 million pounds in dividends in the most recent fiscal year, according to the filings. That's down from more than 36 million pounds a year earlier as earnings plunged.
Smith took more than 16 million pounds of the profit that his eponymous firm made.