Your Valentine's Day Date Will Cost More This Year
(Bloomberg) -- Money can't buy you love, and it'll take almost 3 percent more of it to buy wine with Valentine's Day dinner this year.
Wine away from home and dinner at a restaurant cost more now than they did a year ago -- and their prices rose slightly faster through January than the 1.6 percent increase in inflation overall, according to U.S. Labor Department data released Wednesday. Concert tickets and candy are getting pricier, too, but more slowly.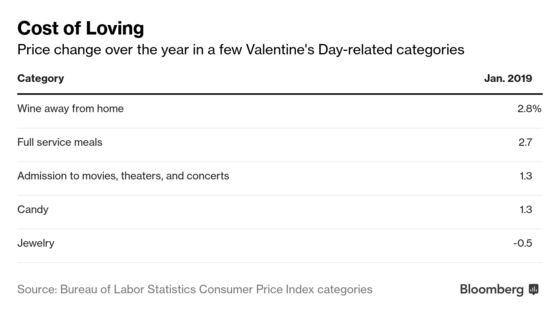 If you want to buy some bling or even pop the question, you're in luck. Jewelry has been getting cheaper.
On the bright side, costs overall aren't climbing like crazy. Inflation is actually coming in a little bit shy of the 2 percent rate that the Federal Reserve thinks is healthy for the economy in the longer run. Meanwhile, wages are finally climbing a bit faster, which could make it easier for Americans to splurge.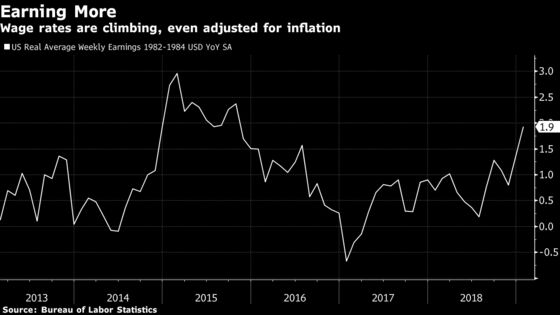 That's good news as the U.S. economy tiptoes toward its longest expansion on record, because it could help consumer spending to keep chugging along. While December retail sales showed a slowdown after a late-2018 stock market swoon, those figures could be revised. A recent move higher in equity prices paired with fatter paychecks could help the situation to recover.
Long story short? When you splurge on those slightly more expensive chocolates, you can take heart in helping to sustain the U.S. expansion.