Houlihan Lokey's Irwin Gold Sees 'World of Hurt' for Small Businesses
(Bloomberg) -- Irwin Gold, executive chairman of Houlihan Lokey Inc., sees trouble for firms spanning into 2022 as technology upends industries and debt loads become a bigger burden.
"Certainly the larger companies have more options with respect to liquidity and capital-markets options," he said Monday in a Bloomberg Television interview. "Small businesses, they're in for a world of hurt."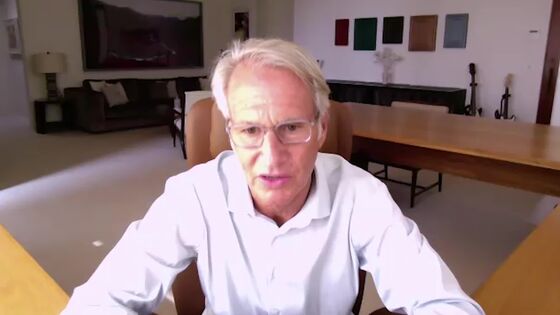 Houlihan Lokey sees an uptick in restructurings late into next year and beyond. Some of the world's largest credit managers, Apollo Global Management Inc. and Blackstone Group Inc., have made similar projections, saying pain in the economy could extend to 2022.
For the smaller businesses, "there's less ability to tolerate downturns," Gold said. That explains the push for greater fiscal stimulus in the U.S. and around the world, he said. "The central banks on a global basis probably need to get more active."
Gold's investment bank was "substantially busier" in the early months of the pandemic than during the 2008 financial crisis, he said. More than half of the firm's revenue is tied to its restructuring business. The firm's shares have gained about 30% this year.
Bankruptcies in the third quarter were the worst on record, according to legal services provider Epiq AACER. Gold spoke to an unequal recovery among smaller and larger firms.
Across the board, firms may need to be negotiate reliefs on covenants, or go to their backers for more capital, Gold said. "It really is credit-specific," he said.