Hospitals Will Go Bankrupt in Overlooked Threat, Stifel CEO Says
(Bloomberg) -- The U.S. health-care system is facing a grave risk that's being overlooked as policy makers focus on rescuing small businesses and saving jobs, according to Ron Kruszewski, chief executive officer of Stifel Financial Corp.
"I'm willing to bet that across the nation our health-care systems are going bankrupt because people aren't going to the hospital" out of fear of catching the coronavirus, Kruszewski said Thursday in a Bloomberg Television interview.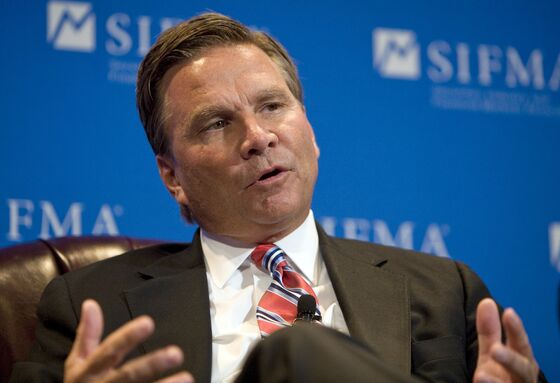 Just as restaurants are being threatened by the virus, hospitals are similarly grappling with how to serve patients in a setting where it's difficult to maintain social-distancing guidelines, Kruszewski said.
The CEO, whose company is based in St. Louis, cited a decision by a hospital system with operations in the city to furlough workers. SSM Health said this week that about 2,000 employees would be off for 13 weeks without pay, St. Louis Public Radio reported.
Stifel's Miller Buckfire unit is one of the larger restructuring experts in the country, and the company also has a business dedicated to municipal financing.
While policy makers have largely focused on the Federal Reserve's Main Street Lending and Paycheck Protection Program, for which Stifel has committed as much as $1 billion in financing, Kruszewski said not enough attention is being paid to what happens as businesses begin to re-open.
"The economic recovery is not going to happen because we allow restaurants to open with 25% occupancy," he said. "I'm a finance guy. I'm pretty sure there isn't a restaurant around that's going to make money at 25% occupancy."
State leaders have been struggling with the question of how quickly to re-open the economy, while major corporations have been grappling with how they'll allow employees back to work once that happens, especially in densely populated areas such as New York City.
"Everyone's talking about the back-end solutions. What is the backstop that the Fed's providing? What about PPP loans? What about Main Street loans?" he said. "I think that what we need to be talking about is the front end."