Hollywood Bit Player Had Curious Walk-On Role in Manafort Loan
(Bloomberg) -- Joey Rappa has spent decades on the fringes of Hollywood. He was a production associate on "The Nutty Professor'' and an assistant to Keanu Reeves.
Recently he played an unlikely bit part -- front man for a company seeking to collect the $1 million it lent to the family of former Trump campaign chairman Paul Manafort.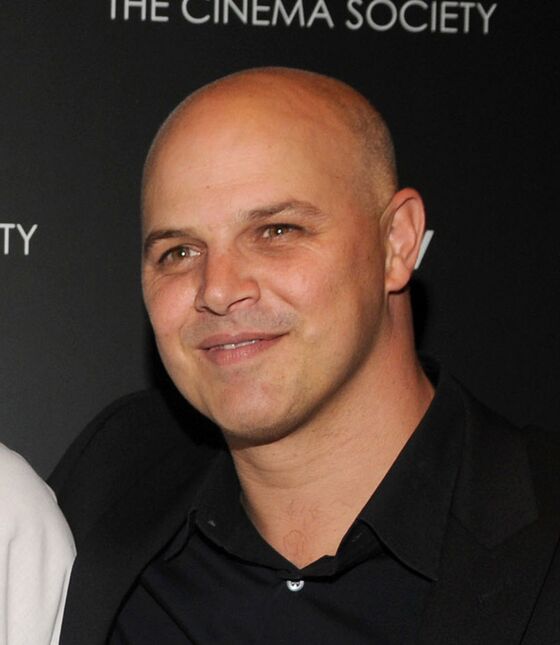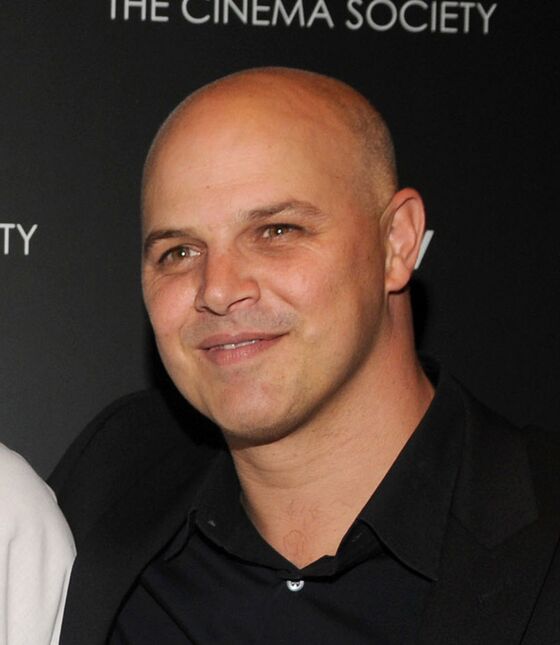 Rappa's name appeared in a November federal filing after Special Counsel Robert Mueller moved to seize several Manafort properties. He was identified as the "managing member'' of a Nevada company that had made the loan and is now making a claim against a Manhattan condominium that the Manaforts pledged as collateral.
Although that filing added Rappa to the cast of characters on the periphery of Mueller's investigation, it didn't address who actually funded the million-dollar lifeline to the Manaforts in August 2017, a few weeks after a federal raid on his home deepened his legal peril.
Those involved with the loan aren't saying. Rappa, with a history of alleged unpaid debts, doesn't appear to have that sort of money. In fact, he had nothing to do with making the loan, according to Rappa's lawyer and another representing the lender.
The lawyer for the lender said the loan's backers preferred to remain anonymous after news emerged of Manafort's indictment, given the "potential for public embarrassment." If the lenders thought that they were getting, in Rappa, a front man with no connections to anyone who'd intersected with Mueller, they were wrong. Through his movie work, Rappa is linked to someone whose name has turned up in the course of the special counsel's investigation: Andrew Intrater, an American financier who is the cousin of Russian billionaire Viktor Vekselberg.
Intrater, who also produces movies, has been working on a film with Rappa for the past few years, and the pair took a production-related trip to Europe last month.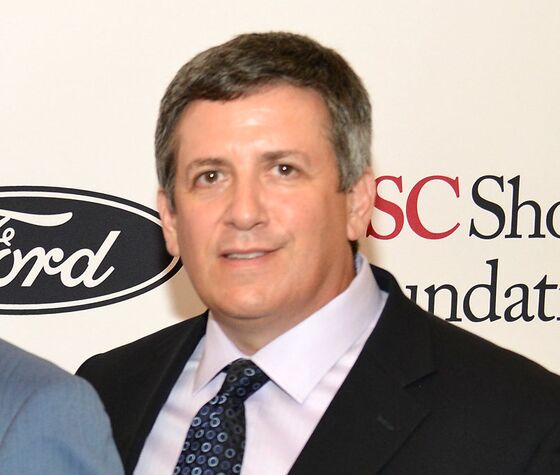 Intrater is perhaps better known as the CEO of Columbus Nova, a New York-based investment firm that has managed money for Vekselberg's Renova Group. Intrater attracted attention last year over his $250,000 donation to Trump's inauguration and Columbus Nova's half-million-dollar payment for consulting services to a company set up by longtime Trump lawyer Michael Cohen. Both Intrater and Vekselberg have been interviewed by Mueller's office. Neither has been accused of wrongdoing.
Intrater had nothing to do with the loan, and his link to Rappa is coincidental and unrelated to it, said Keith Berglund, the California lawyer who negotiated the loan and represents Woodlawn LLC, the Nevada-registered lender.
'Unforseeable Coincidences'
In a five-page letter to Bloomberg about the loan, Berglund wrote that in light of the lenders' desire for secrecy, Rappa agreed to be the public face of the loan. "He did not have a high public profile nor any known associations with anyone who was of interest to the special counsel," he wrote.
"Although I fully understand how subsequent events -- and some extremely unfortunate and unforeseeable coincidences -- have made the loan seem as though it might have something to do with politics and/or international affairs, it simply doesn't. None of us had met Paul Manafort, nor had we heard of Andrew Intrater prior to July of 2017,'' Berglund wrote. He added that he first heard Intrater's name when Bloomberg began inquiring about the loan.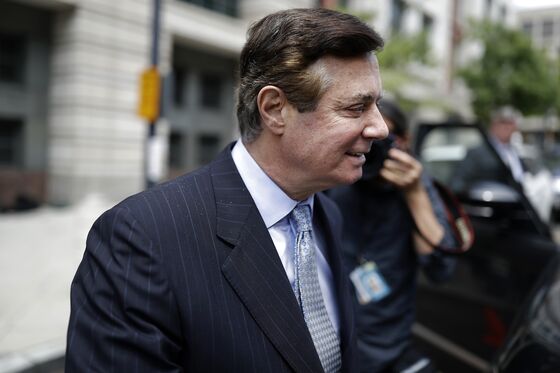 "When you and your colleagues discovered the entirely coincidental apparent link between Mr. Rappa and Mr. Intrater," he wrote, "the pressure on Mr. Rappa increased exponentially."
Concerned about "negative and misleading publicity," Rappa asked to be removed from Woodlawn, according to the lawyer, who did so in December. In hindsight, Rappa's involvement in the company amounted to a "highly unfortunate favor he did for me," Berglund wrote.
Rappa, who turns 50 this month, didn't respond to several requests for comment. "I find it sad and deplorable that you feel the need to report on Joey Rappa, who had nothing to do with the loan to Paul Manafort,'' said an attorney representing him, Chris Clark of Latham & Watkins.
Intrater's company, Columbus Nova, said that "the first time Andy learned of any loan was when Bloomberg called asking about it."
"He has many friends and business associates and obviously is not aware of what they might do in their private, unrelated dealings. The only reason to use Andy's name in the article is to create a sensational, false inference that he is somehow associated with this loan even when you know that is factually untrue," Columbus Nova said in the statement.
A spokesman for Manafort declined to comment.
When Manafort was charged -- in late October 2017 -- Mueller's office subpoenaed all records pertaining to the loan, Berglund said. The lender complied fully and has received no further inquiries, he added. A spokesman from Mueller's office declined to comment.
Now, Woodlawn is trying to get what it's owed as the government moves to seize Manafort's properties. Among the half dozen creditors with claims on his properties is Federal Savings Bank, which earlier made loans to Manafort or related entities at the urging of Chief Executive Officer Stephen Calk, a bank employee has testified.
Back in mid-2017, Manafort's legal troubles were deepening. After resigning from the Trump campaign a year before amid questions about his political consulting in Ukraine, he was being investigated by Mueller's office. FBI agents seized thousands of records from a Manafort storage locker in May 2017. Then, on July 26, the feds raided his home.
A week later, Berglund registered Woodlawn in Nevada. Within days, according to court papers, Woodlawn lent $1,025,000 -- at a 7.25 percent annual rate, due in full at year's end -- to a company controlled by Manafort's wife. Manafort guaranteed the loan, which was for "professional expenses," according to court records. A family condominium on Baxter Street in Manhattan, valued at $4.7 million, was pledged against default.
With a relatively high interest rate and a desirable property as collateral, the loan was smart business, Berglund said. It's not clear how the loan with the Manaforts came about. Citing client confidentiality, the lawyer said only that the lender or lenders are "U.S. citizens and/or domestic entities.''
The loan was negotiated before Manafort was accused of wrongdoing, Berglund wrote. When news of the FBI raid emerged, he and his clients decided to move ahead because they'd signed a letter of intent and liked the loan's fundamentals, he said.
On August 31, with the collateral backing the loan potentially at risk, Rappa was identified in Nevada records as the manager of Woodlawn. Rappa also turned up as the managing member of Woodlawn in a November 30 federal court filing in which the company claimed a "first priority security lien" on the Baxter Street condo. Berglund filed the document, with Rappa's signature at the end.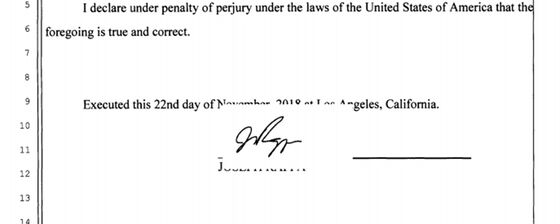 In the amended court filing that ended Rappa's nearly four-month stint as managing member following inquiries from Bloomberg, Woodlawn said Rappa didn't have an interest in the company when the loan was made.
Rappa would seem to be an unlikely debt collector. He has been working in film and television since 1991, according to online movie database IMDB, including as an assistant to Reeves on "A Walk in the Clouds" and "Chain Reaction." He was an executive producer in 2007 on "Talk to Me" with Don Cheadle, and two years later on "Get Low" with Robert Duvall and Bill Murray.
Over that period, he left behind liens and lawsuits over unpaid debts, according to public records. One of those debts coincided with the emergence of an unusual relationship with Berglund.
Berglund sued Rappa in January 2016 over $85,000 in unpaid short-term loans on behalf of a client he'd represented in other matters, a California company run by a lender named William M. Bryan. Two months later, while that lawsuit was pending, Berglund set up a Nevada company with Rappa listed as the managing member. Bryan said he consented to the arrangement.
The Nevada company, DT 16 LLC, appears to have paid for a now-defunct website that satirized then-candidate Donald Trump. During the 2016 election, the site, Dicktrump16.com, and a related Twitter feed facetiously suggested that Trump has a twin brother -- Richard, portrayed as a penis -- who also ran for president.
As for Rappa's debt, the suit was settled amicably, Berglund said.
By then, Rappa had started working on a movie with Intrater. Filmed in Poland with Intrater as an executive producer, "My Name is Sara" is about a 13-year-old girl whose family is killed by the Nazis. It's expected to be in theaters in 2019.
It wasn't his first film with Intrater and director Steven Oritt. Rappa is thanked in the closing credits of a 2014 Intrater-produced movie by Oritt, "American Native." Oritt said he's known Rappa for two decades and declined to respond to other emailed questions.
On "My Name is Sara," Rappa was involved since before filming began, screenwriter David Himmelstein said. Rappa helped recruit Himmelstein to the project and was with Intrater and many others in Poland for the several days in October 2017 when Himmelstein says he was present for shooting there.
Intrater and Rappa worked together on the film and were in Poland together recently for post-production work, said Justyna Pawlak of Watchout Studio in Warsaw, which produced the film in Poland. They stayed at the same Warsaw hotel, according to an employee there.
Berglund said he hadn't known the details of Rappa's film projects and associates when he put his name on the company documents.
As for extending the loan itself, presented again with the same proposition, the lenders would "probably make the same mistake," Berglund said. "Of course, we all now regret it."