Hilton CEO Thanks Fed, Says Hotel Rates Can Rise With Inflation
(Bloomberg) -- Hilton Worldwide Holdings Inc. Chief Executive Officer Christopher Nassetta says hotels are hedged against inflation thanks to the same dynamic that made the lodging industry one of the biggest losers in the early days of Covid-19 pandemic. 
Room rates reset every night. 
"We can reprice our product every second of every day," Nassetta said on a conference call with investors. "We're a very good hedge in that way to inflation and we're being very thoughtful about how we're pricing our product."
The lodging industry was hit hard by the pandemic, which forced hotels to shut down and lay off workers. But pent up for travel is fueling a comeback.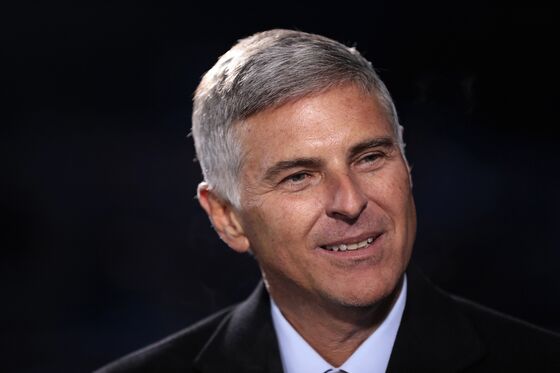 Hilton has already seen a strong recovery in prices. The company reported average daily rates of $140.57 across its global system in the three months ending September, down just 3.1% from the third quarter of 2019. Occupancy rates were down 19% from the pre-pandemic period.
The company's shares rose as much as 2.6% to $148.20 on Wednesday, hitting an all-time record after the company reported adjusted earnings per share that matched analyst estimates. Shares are up more than 30% this year compared to an increase of more than 9% in the Bloomberg Americas Lodging Index.
The ability to raise prices is helping hotel owners offset higher wages. Combined with new operating standards that require less labor, owners will likely see better margins on the other side of the pandemic, Nassetta said. Meanwhile, the strong leisure demand that's driving the lodging recovery is likely to stick around for a while.
"If you look at the $3 trillion of incremental savings during Covid, there's a long way to go to spend it all," Nassetta said. "Thank you Federal Reserve and the U.S. Congress for fiscal and monetary stimulus."