Here's What's in the EU Arsenal as Another Crisis Batters Growth
(Bloomberg) -- As the coronavirus pandemic engulfs the European Union, more and more countries are announcing strict measures to stem its spread and shutting down whole swathes of the economy in the process.
For finance officials, the situation is stirring up unpleasant memories of the crisis that threatened to tear their currency union apart a decade ago. Indeed, European Central Bank President Christine Lagarde warned EU leaders this week that they could be facing a repeat of that meltdown unless they can agree to decisive, coordinated action.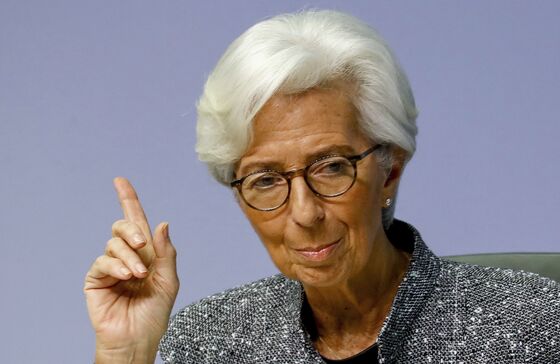 In response, German Chancellor Angela Merkel promised to do whatever is necessary to limit the impact of the virus. She may even be ready to ditch her long-standing commitment to a balanced budget to deliver fiscal stimulus to the economy.
But European policy makers are operating with a limited toolkit.
The ECB is practically tapped out after almost six years of negative interest rates and Lagarde is urging governments to take up the baton. But plans for a serious euro-area budget were sidelined last year and there's no consensus on fiscal policy among member states.
When Lagarde avoided a rate cut on Thursday to focus on targeted measures to support banks and small- to medium-sized companies on Thursday, European markets plummeted.
The European Commission will on Friday present a set of tools to deploy and finance ministers meeting Monday are expected to act quickly to steady the ship.
Here's a look at what's likely to be in the EU's toolkit.
One basic step the EU has pledged to take -- and already has taken in the case of Italy -- is to "bend" its stringent fiscal rules. Essentially, this means governments can spend all they want to mitigate the impact of the virus and support their healthcare systems without worrying about complying with the EU's deficit limits.
That could be seen as a minor concern given the circumstances, but the budget rules are an article of faith for many in the northern member states. Casting them aside, even temporarily, is a sign of seriously Brussels is taking the problem.
An arguably more important area where the European Commission has also indicated flexibility is state aid -- the rules that stop member states tilting the playing field in favor of the national favorites.
The EU has provisions for short-circuiting those rules under exceptional circumstances and the bloc's antitrust chief, Margrethe Vestager, said she's ready to discuss such aid for Italy.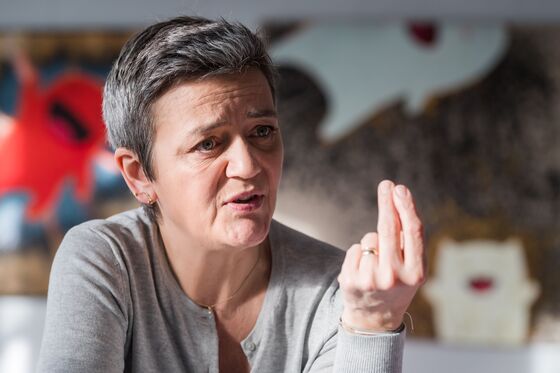 The rules have already been relaxed when it came to providing aid to banks during the financial crisis, and the current framework has "ample scope" to allow for help for struggling companies, Vestager said.
Such flexibility will be key in addressing liquidity shortages and offering urgent rescue aid. Companies in sectors that have been particularly hit are facing cash crunches, and addressing them is of the utmost importance to ensure they can keep functioning and retain workers.
Airlines are likely to need state help quickly as travel restrictions hit companies already running at a loss or on narrow margins. While Vestager said regulators are ready to discuss compensation for companies directly hit by the virus slowdown, it's unclear how much room there is to help Alitalia. The Italian carrier is already facing two EU probes for earlier state aid.
Some governments have already offered support in the form of deferred VAT or debt payments for companies that have been hit by the outbreak. Other measures could include loans from the government at a special discount or more direct subsidies for businesses that have taken a major hit. However, if there is a more systematic need in one or several sectors, investors could raise questions about whether governments have the money to rescue everyone -- especially if borrowing costs rise amid a protracted market turmoil.
The European Investment Bank could provide cheap loans to businesses in sectors that are struggling such as tourism. These would help companies weather the current cash crunch, and could be guaranteed by the EU's own budget, officials say, though discussions on how this would work are still ongoing.
Such a setup would offer much-needed liquidity to struggling companies while a guarantee system could allow banks to also participate in the lending. What's more, officials say, this type of scheme could be approved very fast so it can be operational and offer relief as soon as possible.
European Commission chief Ursula von der Leyen announced a so-called coronavirus investment fund of up to 25 billion euros ($28 billion) to help healthcare systems, small- and medium-sized enterprises and the labour market.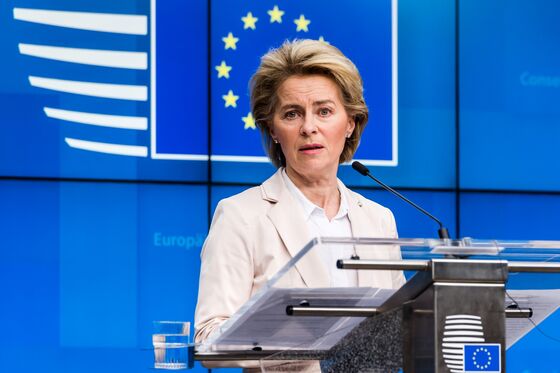 Yet for all the initial fanfare, it seems this will have significantly less firepower than foreseen. It will first use 7.5 billion euros of the bloc's existing pot of cash -- unused funds that are already earmarked for poorer regions to catch up. The rest is expected to come from the countries' own co-financing, official say.
While better than nothing, it's unclear whether these funds -- which are already pre-allocated to specific countries based on different needs -- will be able to make a dent in the problem.
So far there's been no new discussion for any other centralized budget with capacity to help significantly. The European Stability Mechanism, the euro area's bailout fund, remains a rescue mechanism for governments with sovereign financing issues and its use is not currently on the table, officials say.
Fiscal Stimulus, at Last?
During an extraordinary teleconference on Tuesday, EU leaders pledged to do whatever it takes to cushion the impact of the virus but stopped short of declaring the coordinated fiscal stimulus program that Italian premier Giuseppe Conte and French President Emmanuel Macron were demanding. Officials with knowledge of the discussion said countries like Germany and the Netherlands were unwilling to discuss such stimulus plans at the moment.
Since then though, people with knowledge of her thinking have suggested Merkel may finally be ready to ditch her balanced budget commitment.
During the finance ministers' meeting next week, countries like France and Italy, as well as the European Commission, are likely to push for the need to have coordinated fiscal action. That means also changing the bloc's fiscal stance to a more expansionary one, something that could entail asking governments to spend as much as is needed to cover the difference between projected growth now versus what was forecast before the outbreak.
A key sector that could, of course, be particularly hit by the general slowdown in the economy is banking. The ECB freed banks to put some of their financial cushions to work, a key plank in its effort to counter the economic damage from the virus. Lenders will be permitted temporarily to operate with less capital than the watchdog usually demands and also use types of subordinated debt to help meet their requirements, the ECB said, enacting measures the banks had sought.
The ECB said it is discussing individual measures with banks that would grant them flexibility in meeting certain deadlines. While the central bank said it will ensure the "overall prudential soundness" of banks, it cited the following possibilities:
Rescheduling inspections at banks' premises
Giving banks more time to address findings from inspections and investigations of the models they use to assess risk
Using the flexibility built into plans for individual banks to tackle bad loans
Extending deadlines for certain non-critical supervisory measures and data requests
Meanwhile, the European Banking Authority, which coordinates banking regulation across the region, also signaled action to lighten the burden on lenders. Supervisors will be flexible in how they scrutinize non-performing loans and are open to discussions with banks about how to handle credit that turns sour, it said. It also postponed its test of how banks would fair in hypothetical economic stress to 2021 to allow the lenders to focus on responding the virus.
A more targeted approach the EU can adopt centrally is provide relief to companies directly. Regulators said they looking to help airlines cope by loosening a rule on the use of airport slots, so they can reduce the number of flights given plunging demand. EU law requires carriers to use at least 80% of their slots or risking losing them the following year.
Another measures could mean support for workers in particularly hit sectors. One model is Germany's work program, known as "Kurzarbeit," which involves the government offsetting wages lost when companies are forced to temporarily halt activities.