Here's One German Lender That's Hiring as Larger Rivals Struggle
(Bloomberg) -- A small lender formed 13 years ago is proving that it's not all doom and gloom in the German banking industry.
Quirin Privatbank AG, a Berlin-based company that advises private individuals on their investments, is in the middle of a hiring spree and, according to its chief executive officer, is prepared to bring in new investors to accelerate growth. The lender aims to increase its assets under management to 5 billion euros ($5.7 billion) from 3.5 billion euros within three years.
"We're not currently planning any external funding, but we're open to this option," Karl Matthaeus Schmidt said in an interview. For example, the company could seek outside investors for its subsidiary Quirion, a robo adviser that provides digital financial services.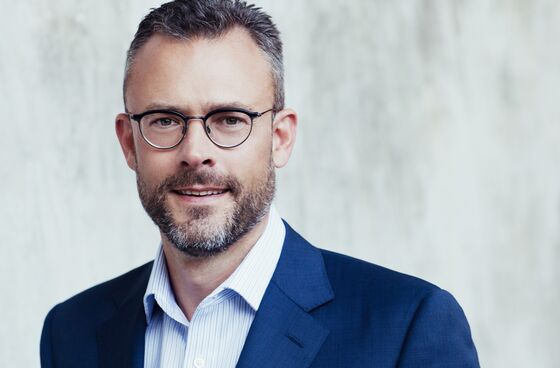 "We can imagine other banks taking a stake in Quirion," Schmidt said. To make this easier, the unit has already become legally independent from Quirin itself. The robo adviser may reduce the minimum investment volume to attract more customers, Schmidt said.
Quirin had announced a plan to hire about 50 financial advisers by the end of 2021. It has already filled 20 of those positions, Schmidt said. In total, the company has more than 200 employees.
The expansion has left its mark on the company's balance sheet. Quirin expects to net income of as much as 1.7 million euros for the whole of 2018, roughly the same as in the first half alone. The company invested more money in the second half than in the first, eroding its earnings.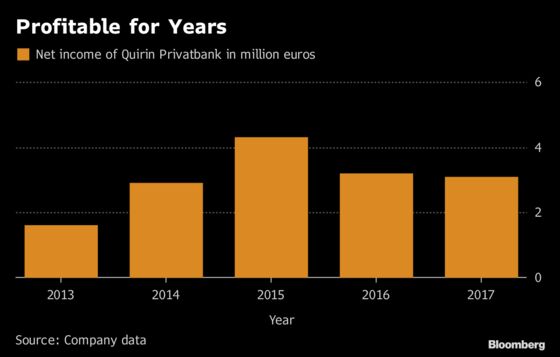 The expansion plan contrast sharply with the crisis at Deutsche Bank AG, Germany's largest lender, which has fueled speculation that the company may merge with Commerzbank AG. The challenges faced by the industry as a whole has prompted German banks to slash jobs in recent years.
Across all German banking groups, around 188,000 positions were eliminated between 2000 and 2017, according to the employer association for private banks. In 2017 alone, the number of employees fell by 3.8 percent to 586,250.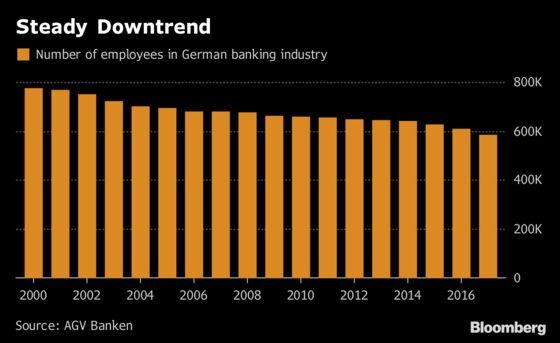 Quirin's strategy is to advise its customers on their investments for a fee only. Unlike most of its peers in Germany, the company doesn't accept sales commissions. Its largest shareholders are Oddo-BHF Group and Berliner Effektengesellschaft AG, which together own more than half of the stock.
Quirin has, until now, focused on the German market, though Schmidt said that may change. "For example, the DACH region is interesting for us," he said, referring to Germany, Austria and Switzerland. No final decision has been made, he added.
Original Story:
Quirin Bank besetzt 20 Berater-Posten, ist offen für Investoren
Reporter on the original story: Stephan Kahl in Frankfurt at skahl@bloomberg.net
Editors responsible for the original story: Erhard Krasny at ekrasny@bloomberg.net, Katrin Haertel