HBO Max Trades R-Rated Image for Elmo and Crafts to Broaden Appeal
(Bloomberg) -- I'd only been watching HBO Max for a few minutes when one thing became abundantly clear: This didn't look like the old HBO.
It was the premiere of "Craftopia," one of the first original programs to appear on AT&T Inc.'s new streaming platform. The show's host was a peppy YouTube star who has been called the "millennial Martha Stewart." Precocious tweens were competing to make the best handmade party invitations. One of them was described as "a crochet prodigy."
It felt like a different galaxy from the edgy adult-only fare that I'd come to expect from HBO, such as the misanthropic humor of Larry David, the fire-breathing dragons of Westeros or the obscenity-filled tirades of Logan Roy. But if HBO Max is going to succeed, maybe that's the point.
The service makes its much-anticipated debut Wednesday in a crowded market where it will compete with the likes of Netflix and Disney+. For the same price as the traditional cable channel ($15 a month), HBO Max offers everything on HBO, plus old episodes of "Friends" and "The Big Bang Theory," animated series like "South Park," movies based on DC Comics franchises, and more.
With enough programming to keep you entertained around-the-clock for 625 days (assuming you get eight hours of sleep each night), HBO Max is trying to play the same game as Netflix: Be everything to everyone. During a recent demo of HBO Max's massive library, I was reminded of when AT&T Chief Executive Officer Randall Stephenson likened Netflix to Walmart and HBO to Tiffany.
The implication was that Netflix had a lot of stuff but nothing luxurious, while HBO had less tonnage but was focused on premium, Emmy-winning shows. Now, with HBO Max, Stephenson has built a Walmart of his own, and the old HBO is just one of many aisles in the store.
The slate of new HBO Max shows includes "Love Life," an adequate romantic comedy starring Anna Kendrick, and "Legendary," a captivating look at a type of dance called voguing. HBO Max plans to release more potentially compelling original series and movies soon, including a show where Matthew Rhys reimagines famed TV lawyer Perry Mason and a film in which Seth Rogen plays a character who falls into a vat of pickles, is brined for 100 years and then wakes up in modern-day Brooklyn.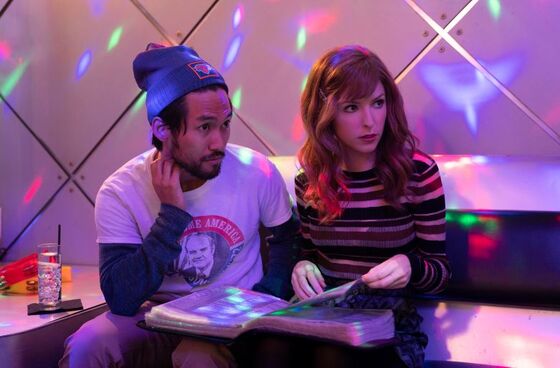 Since I'm a dad with two young kids, I was especially interested in HBO Max's foray into programming for children. Besides "Sesame Street," HBO was never really meant for America's youth. This is, after all, the network that commissioned David Simon to make a series about pornographers in New York in the 1970s and was criticized for the sexual violence on "Game of Thrones."
HBO Max executives assured me that I could create a separate profile for my toddler that only serves him age-appropriate programming and would ensure he doesn't stumble onto something he shouldn't see. But would he really want to watch any of it?
My almost 3-year-old is an opinionated tyrant who has used his time in quarantine to consolidate his control over our family's TV. If HBO Max has a show that he loves, you can bet that we'll keep subscribing. And I'd love more high quality children's shows that I don't hate watching. (I wouldn't wish a marathon of "Paw Patrol" or "Blippi" on my worst enemy.)
HBO Max is trying to win over kids because subscribers are less likely to cancel if the service appeals to every member of the family. As the most-expensive streaming service during a recession, HBO Max needs to work especially hard to justify a spot on my credit card bill.
HBO Max is trying to reach a much broader audience than the original HBO because the streaming business isn't just about massive hits. It's also about creating diverse shows that appeal to many different kinds of people with the hope that subscribers will love a few of them enough to keep coming back.
But being big has its downsides. The abundance of choice on HBO Max can seem bewildering. Last year, a Nielsen report found some Netflix subscribers were overwhelmed by so many options, spent several minutes looking for a show and then gave up.
Andy Forssell, general manager of the direct-to-consumer business at AT&T's WarnerMedia, said HBO Max will try various tricks to prevent subscribers from bailing. For instance, instead of relying solely on an algorithm to suggest what to watch next, HBO Max will have actual humans curating shows, including a section called "editors' picks."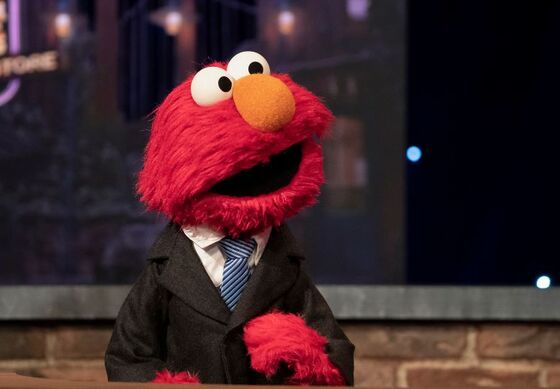 Without our usual child care during the pandemic, I was just hoping to find an HBO Max show that would keep my son entertained long enough to write this review. The contestants on "Craftopia" were a bit too old for him. (A disclaimer at the beginning warns kids not to play with power tools and hot glue guns without parental supervision.)
So I showed him "The Not-Too-Late Show with Elmo," which stars the furry red Muppet as a suit-wearing talk-show host. Watching Elmo have a staring contest with his first guest, Jimmy Fallon, my son smiled. He described Elmo's sidekick, Cookie Monster, as "so silly." It was meant as high praise. But after a few minutes, his mind began to wander. He asked if he could watch his favorite old Beatles videos on YouTube, and I obliged. If HBO Max wants to earn a spot on this toddler's screen, it has some work left to do.