Harvard Trial Resumes With 'Race-Neutral' Booster Taking Stand
(Bloomberg) -- The trial over whether Harvard College discriminates against Asian-American applicants kicks off its second week Monday morning in Boston with a proponent of "race-neutral" admissions testifying for the plaintiff.
Other likely witnesses this week include Rakesh Khurana, dean of Harvard College, and Drew Gilpin Faust, who just stepped down as president of Harvard University. In the third and final week, eight current or former Harvard students are expected to testify in support of the college's affirmative action program.
The trial comes four years after a group called Students For Fair Admissions, backed by affirmative action opponent Edward Blum, sued Harvard for bias against Asian-Americans in admissions. Here's the situation, and below are some highlights of the trial so far.
U.S. District Judge Allison Burroughs, who will make a ruling at the end of the three-week trial, is trying to create as full a record as possible for a case likely to go all the way to the Supreme Court. On Thursday, she wanted to know where the plaintiff's students were.
The issue came to a head as Bill Lee, lead lawyer for Harvard, walked the school's dean of admissions, William Fitzsimmons, through the application of a Vietnamese-American student who immigrated to the U.S. at 8.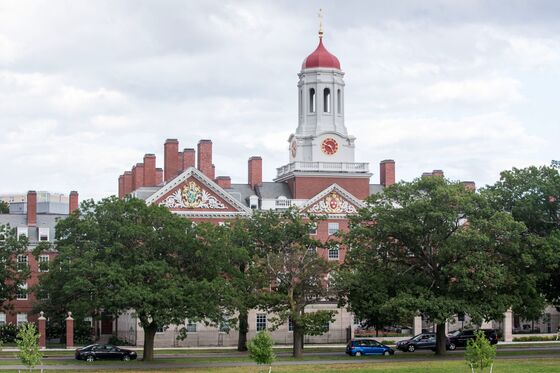 "Can I ask a question?" Burroughs interrupted. "Are we going to see any of the applications from the SFFA representatives?"
The courtroom was silent, not what you expect when a federal judge has asked a question. Burroughs looked from the plaintiff's lawyers to Lee to Fitzsimmons and back again.
"I don't think so," Lee said at last. "Not a thing."
Asked during a break if SFFA intended to call any of its students, attorney William Consovoy declined to comment.
"You're not going to see a plaintiff," Lee said after court. "You're not going to see a plaintiff's application, you're not going to see a plaintiff's resume, you're not going to hear a word from them. Zero."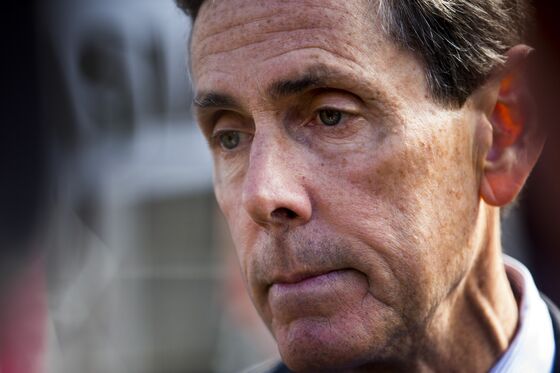 What does that mean for his case? "I think probably in 42 years this is the first time I have ever tried a case where the plaintiff isn't getting on the stand to tell you what their grievance is," he said.
SFFA argues the students have to remain anonymous for fear of harassment.
'Why Do They Do That to Us?'
That didn't stop parents of young Asian-Americans who support SFFA from attending the trial. Several shook their heads as a graphic from Harvard's own past research, titled "Difference in Average Test Scores and Ratings for White and Asian Applicants," was entered into evidence.
It showed that out of all the variables used, including SAT scores and academics, Asian-American applicants far surpassed whites in every category but one: the "personal" rating, which includes recommendations by teachers and counselors, personal essays and interviews.
"I can't believe it. I want to cry," Lingnan Zhang of Lexington, Massachusetts, said after listening to the testimony. She has a child in middle school and wore a T-shirt with a quote on the back from Martin Luther King Jr.'s "I Have a Dream" speech.
"Why do they do that to us?" she asked.
Burroughs was also shown an analysis by Harvard that examined other factors in the admissions process, including demographics and income levels. One model concluded that low-income Asian-American applicants benefited more than other ethnic groups.
Harvard says the percentage of Asian-Americans admitted to the college has grown by 27 percent since 2010 and notes that the group, which makes up about 5.6 percent of the U.S. population, accounts for almost 23 percent of this year's freshman class.
Beyond Asian-Americans, the case is important for its challenge to affirmative action as a whole, with SFFA asking for race to be eliminated as an admissions factor altogether. On Monday morning, plaintiff's expert Richard Kahlenberg, who advocates for excluding race from efforts to increase diversity in admissions, took to the witness stand.
Few may have been shocked to learn of the role a generous relative can play in the college admissions process, but evidence introduced Wednesday offered a rare glimpse of how far Harvard will go for kids connected to the biggest donors.
Harvard's 'Buried' Report on Admissions
SFFA says a 2013 draft report from Harvard's Office of Institutional Research showed that from 1995 to 2013 Asian-American applicants saw the lowest acceptance rate of any racial group that applied, and that Asian applicants would have been admitted in far greater numbers if the college had used academics alone. SFFA says Harvard "buried" the report.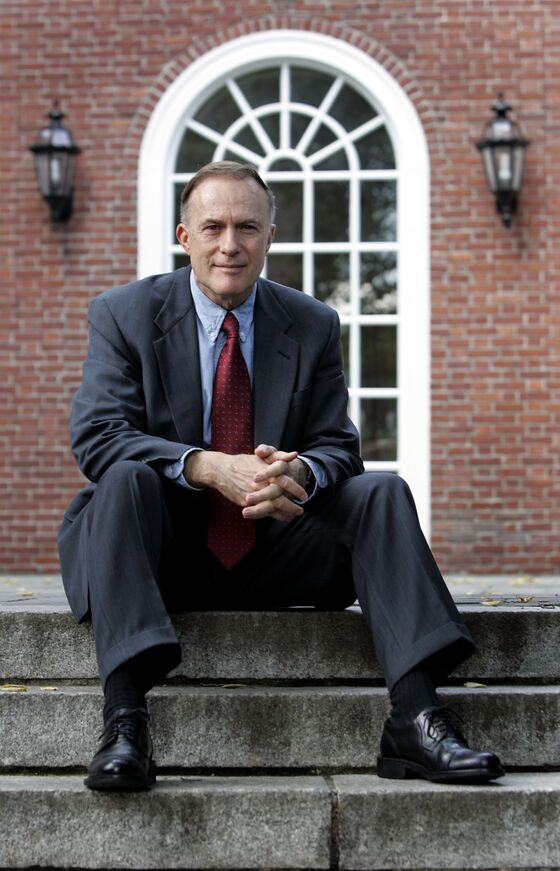 In court on Friday, Erin Driver-Linn, the director of the OIR in 2013 and now dean of education at the Harvard T.H. Chan School of Public Health, testified that the report was "highly simplified," a modeling exercise undertaken to look at the role of low incomes in admission, and not a comprehensive analysis of who gets in and why.
Attorneys for SFFA offered evidence that Driver-Linn was concerned enough to email Harvard's public relations executives about her office's work -- which she said she did simply because Fitzsimmons wanted to make a public statement.
Christine Heenan, vice president for public affairs at the time, responded to the email with a note of caution about the advantages and disadvantages of making any analysis public.
"I'd like to make sure you've had a chance to think through implications, not entirely straightforward," she said.
The Perfect Plaintiff
When it sued in 2014, Students For Fair Admissions said it was representing a first-generation Asian-American who applied to Harvard for the class of 2014 and wasn't admitted. The applicant's vital statistics:

First in class of 460, high school ranked in top 5 percent 
Perfect ACT score of 36, perfect SAT II History, Math II scores of 800
National Merit Scholarship semifinalist
Captain of varsity tennis team and peer tutor
"Applicant was denied the opportunity to compete for admission to Harvard on equal footing with other applicants on the basis of race or ethnicity due to Harvard's discriminatory practices," SFFA alleges in the suit.
The first week of the trial also lifted the veil a bit on Harvard's admissions process.
Each applicant is rated on more than a dozen metrics, such as athletics, academics, extracurricular activities and the personal category. The highest rating is a 1, the lowest a 6, Fitzsimmons said.
A dossier is compiled that eventually includes submissions of recorded performance, artwork, mathematical talent and so forth, he said. As the pool is winnowed down from about 40,000 to the 1,900 or so admitted, subcommittees meet regularly. Each applicant is reviewed and voted on by all 40 members of the committee, Fitzsimmons said.
"There's a great deal of information," he said, noting that some dossiers are more than 100 pages thick. "We literally have every single thing about the applicant available, at least what's come in up to that point."
Harvard hammered at the idea that such an elaborate set of criteria doesn't lend itself to discrimination against anybody. Students For Fair Admissions says there's still plenty of subjective wiggle room to keep a lid on Asian-Americans.
SFFA says Harvard engages in "racial balancing," using the personal rating to cap the number of Asian-Americans admitted each year. Under questioning by Lee about the rating system that descends from 1 to 6, Fitzsimmons said that sometimes a student with a lower personal rating of, say, 3 eventually wins admission over a student who'd initially been rated a 2.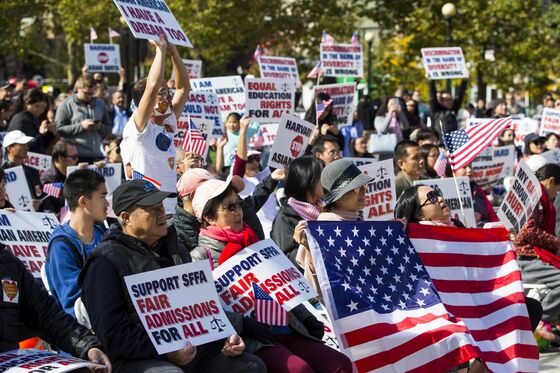 The U.S. Department of Education's Office of Civil Rights investigated Harvard for bias against Asian-American applicants in 1990, 2001 and 2012 and found none. After reviewing almost every applicant for the classes of 1991 and 1992, the government found that more than 98 percent of Asian-American and white applicants got a personal rating of 2 or better.
In a review of 300 files, the U.S. found one Asian-American applicant who received a personal rating poorer than a 3-. That applicant ultimately was admitted and went to Harvard, the government said. Harvard says that's evidence it looks at applicants "as a whole."