Haiti Seeks IMF Deal to Revive Worst Economy Since 2010 Quake
(Bloomberg) -- Haiti's embattled president Jovenel Moise is seeking to reactivate a deal with the International Monetary Fund to revive the weakest economy since the nation was devastated by an earthquake in 2010.
Speaking on the 10th anniversary of the disaster, Moise said he is seeking an agreement to end political deadlock and unblock the IMF deal, which was shelved in March after Haiti's parliament dismissed the government.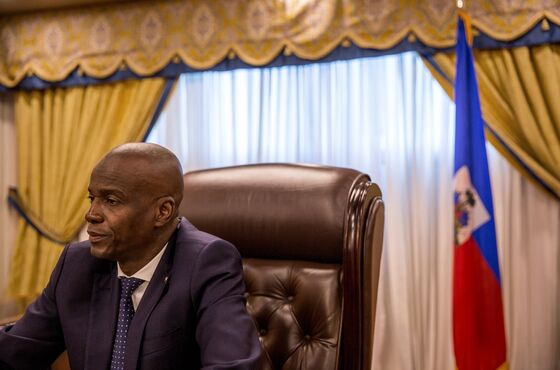 The legislature has since rejected his choice for prime minister. During an October vote, lawmakers threw furniture and pushed and shoved each other. Meanwhile, protesters calling for Moise's ouster unleashed social unrest the IMF described as "without precedent." In a November review, the Fund estimated Haiti's economy would contract about 1.2% in the 2019 fiscal year.
"The year 2020 cannot, in any way, be the same as 2019. There has to be permanent dialog," Moise said in a phone interview from Port-au-Prince. "We are working to find a political agreement so that we can put in place a government of national unity."
"The IMF will continue to provide policy advice and technical assistance, and stands ready to help Haiti with more intensive support when conditions permit," the IMF's Mission Chief for Haiti Nicole Laframboise said in reply to emailed questions.
Protests initially erupted in July 2018 against fuel price hikes and evolved into anti-government demonstrations over graft allegations, misuse of funds from a Venezuela oil aid program, high inflation and poor living conditions. Haiti is the poorest country in the Western Hemisphere with more than half of its 11 million citizens living on less than $2.41 per day, according to the World Bank.
Moise, who was sworn in to a five-year term in February 2017, said he'll seek to calm social turmoil this year and ramp up rebuilding efforts. An IMF deal would also facilitate additional loans from the World Bank and the Inter-American Development Bank and help the country rebuild, he said.
The government has a history of swiftly sacking prime ministers ever since the role was created in the 1980s, with few making it a full two years in office. Lawmakers removed former Prime Minister Jean-Henry Ceant in March with a 93-6 no-confidence vote following protests. He served 185 days. The IMF suspended implementation of a $229 million, zero-interest, three-year loan after the move.
The crisis hampered the government's ability to boost revenues and enact economic reforms, Moise said. A deal with political opponents would help put the country back on track to growth and help the government fight tax fraud and evasion, he said.
"We need stability, we need solidarity and we have to live together so we can begin the necessary reforms," Moise said.
The government unveiled designs on Sunday to rebuild the country's National Palace, which was partly destroyed in the earthquake that killed some 220,000 people and left more than a million homeless, according to the United Nations. Moise said construction on the palace could begin this year.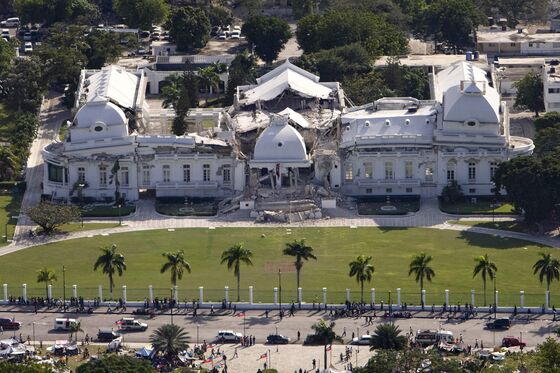 The government is also pushing to finish building the finance ministry and an "administrative city" which will house government offices, he said.
Haiti's capital Port-au-Prince, which was cluttered with tent cities for years following the quake, is still in need of social housing developments, Moise said, adding that schools that remain in areas prone to disaster must be relocated.
"I sincerely believe the beginning of this year to be a decisive beginning," he said. Political and economic actors "will find good solutions to finally put the country on the path to development."