Gundlach Is Having an 'I Told You So' Moment With Facebook Tumbling
(Bloomberg) -- It must be a good day for Jeffrey Gundlach.
Until yesterday, the trade touted by the bond king -- go long a popular oil and gas company exchange traded fund and short Facebook Inc. -- had been a disaster.
The social media giant had posted a total return of 31 percent since April 23 when the DoubleLine Capital LP's co-founder announced the recommendation at a conference in New York. That outpaced the 10 percent gain of the SPDR S&P oil and gas ETF (XOP) during the same period.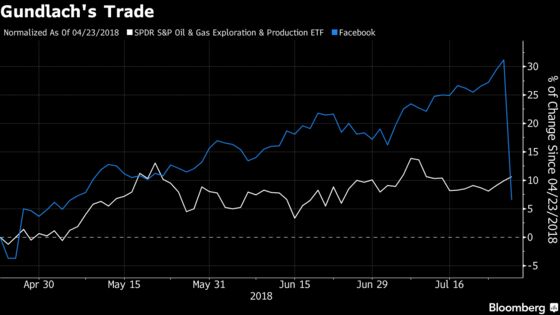 It's unclear whether Gundlach followed his own advice. But if he has, the paper loss he suffered is about to be wiped out. Facebook plunged 19 percent as of 11:20 a.m. in New York after its revenue and user growth missed estimates.
Gundlach's rationale for shorting Facebook was based on the view that "equity bubbles" are often popped by regulation, according to Bloomberg's previous reporting. Until the earnings report yesterday, the company seemed to have weathered data-privacy scandals well. That illusion has been crushed.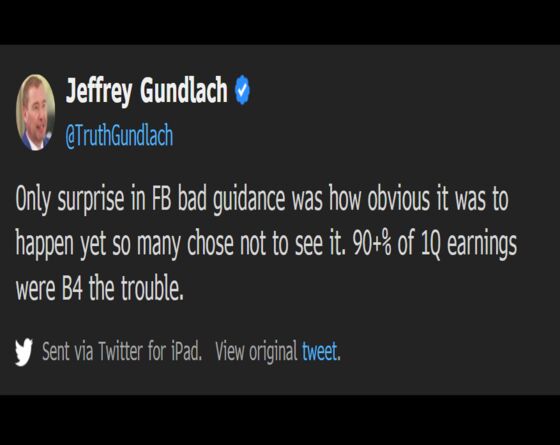 He could simply have said: "I told you so!"