Guaido Amnesty for Venezuelan Army Stalls in His Own Legislature
(Bloomberg) -- Venezuela's opposition leader, Juan Guaido, has offered to forgive the military for abuses under President Nicolas Maduro. For many in the ravaged nation, such amnesty goes too far.
An unexpected backlash has left Guaido struggling to win over lawmakers in the National Assembly -- which he heads -- and the bill meant to sway the nation's crucial power center to his side is stagnating. Resistance from opposition hard-liners and human-rights organizations has stalled the measure even as Guaido and U.S. President Donald Trump call on soldiers to abandon the regime. Meanwhile, the military's high command on Tuesday reiterated its loyalty to Maduro.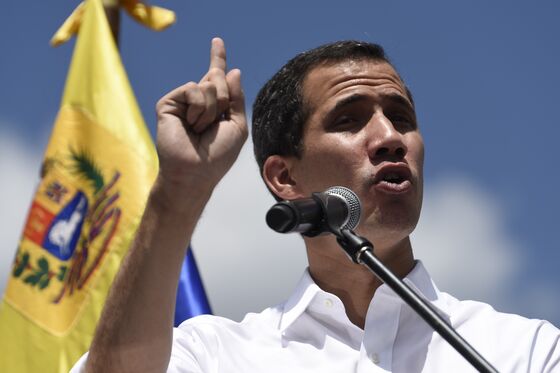 The bill's slow progress is not only a short-term political misstep for Guaido but also reflects deep divisions about how to leave behind a period of repression that has included imprisonment, torture and extrajudicial killings.
Guaido said his amnesty bill will forgive abuse allegations against soldiers who help him unseat Maduro, 56. The president's disputed re-election last year led Guaido, 35, to declare himself the nation's rightful leader in January.
However, the bill also could absolve perpetrators of drug trafficking, corruption and even genocide, according to Access to Justice, a Caracas group. Human Rights Watch last month criticized the measure for open-ended provisions and the lack of a defined process.
It is "too vague, too general and should be corrected," said opposition lawmaker Omar Gonzalez of Lecheria, in the nation's northeast. It should specify what offenses are excluded, and people involved in corruption, drug dealing, money laundering and organized crime shouldn't be forgiven, he said.
Guaido and his supporters are trying to delay debate about difficult trade-offs, according to Geoff Ramsey, an analyst at the Washington Office on Latin America, a research organization that works for human rights.
"The opposition does not want to commit to a more specific amnesty agreement because they know it would be deeply unpopular with its base. They want to postpone the debate until after a transition has occurred, " Ramsey said.
Guaido didn't return telephone messages on Tuesday seeking to discuss the amnesty.
Edgar Zambrano, the assembly's vice president, said the bill won't promote blanket immunity; human-rights violations would be handled by regular courts. And he added there's no rush because the regime has routinely quashed all National Assembly measures.
"If we pass the law tomorrow, it doesn't mean all the political prisoners and exiles will be free and back in the country," he said. "The law will be effective only after there's a transition of power."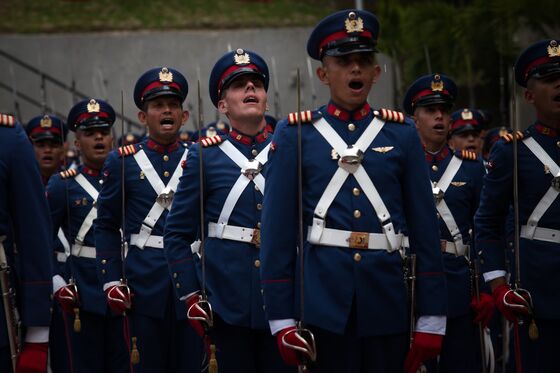 Many Venezuelans desperate to rid themselves of Maduro see the amnesty as unavoidable. "The bill is a price that society has to pay," said Lourdes Martinez, 27, a lawyer. But after years of documented human-rights violations, with thousands arrested since Maduro took power and dozens of deaths in custody, aspects of the law don't sit well with some.
"I don't agree that we should forgive everything," said Arantza Jimenez, a 29-year-old Caracas engineer. "So many injustices have taken place. I agree there should be some incentives to those willing to collaborate but not to forgive all those responsible for this crisis."
The path from talking point to solid amnesty program was bound to be fraught no matter what. Maduro bypassed the opposition-dominated National Assembly last year, creating a so-called Constituent Assembly, which is politically omnipotent and filled with his supporters. And Venezuela's Supreme Court, also packed by Maduro appointees, has already annulled any law passed by the opposition-led body.
In any event, National Assembly lawmakers have said they've been in "public consultations" ever since the bill was first debated on Jan. 22, a day before Guaido sent shock waves through Maduro's regime by declaring himself interim president. Such an urgent measure typically would pass within a couple of weeks, but the amnesty still must be debated a second time before a vote. Guaido -- as acting president -- would sign it, but the Supreme Court and a significant portion of the population don't recognize his authority.
Similar laws have eased other political transitions. An amnesty in Spain for political prisoners, called "the Pact of Forgetting," helped consolidate a post-Franco government in the 1970s. South Africa's Truth and Reconciliation Commission allowed the architects of apartheid to go free after admitting their crimes. And, more recently, El Salvador offered mercy to combatants in the 12-year civil war that ended in 1992.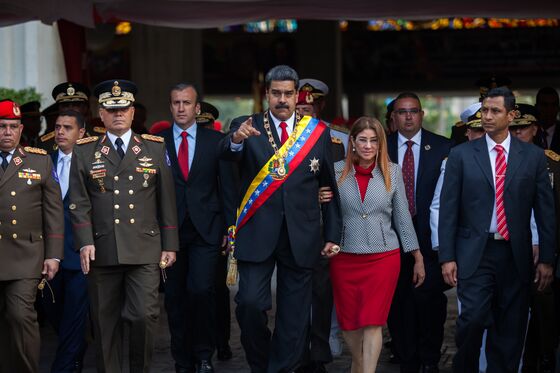 But without a finished product, Guaido has little leverage to persuade Venezuela's military to abandon Maduro and the socialist project begun by his predecessor, Hugo Chavez. Only one general and two colonels -- among thousands of top officers -- have broken ranks in the past weeks. None control troops.
"The current offer is not particularly credible for Chavismo, and partly because of that, we have not seen many defections," Ramsey said.
The terms of the amnesty need to be clear, so that "soldiers who suffer from this country's crisis can know how they would benefit from it," said Oswaldo Ramirez, director of ORC Consultores, a political-risk firm in Caracas.
Enrique Suarez, a 62-year-old retired administrator, said Tuesday that top officers should be ineligible.
"I only agree with an amnesty for low-ranking military, because they obey superiors' orders," he said. Commanders are culpable. "If they help with a change of government, they should still pay for their crimes. Maybe they can have certain benefits, like shorter sentences, but they have to pay."
Several National Assembly members have been in contact with military members to explain their rights if they turn their backs on Maduro, said three people with direct knowledge of the matter who asked not to be identified because the negotiations are confidential.
On Tuesday, however, Maduro's defense minister, Vladimir Padrino, said on state television that the opposition will have to pass over military "dead bodies" to install what he called a puppet U.S. government.
"The armed forces will never accept orders from any government or foreign power," he said.