Goodbye Bidets. Buenos Aires Ready to Update Building Codes
(Bloomberg) -- The city government of Buenos Aires is set to approve a series of housing reforms Thursday that include eliminating a requirement that homes have bidets and bathtubs.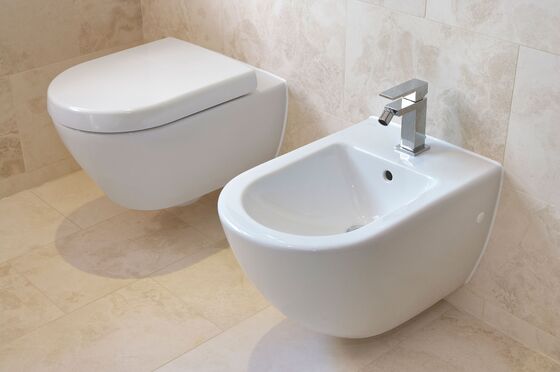 Current housing codes -- set in place in 1943 and last updated in 1977 -- state that bidets and bathtubs must be built in all homes. The fountains have become a cultural staple in Buenos Aires, a city of three million people that clings to its European roots.
The bill passed the first hurdle in the city's legislature in September. The final vote is set for Thursday. Lawmakers have called the measure, among others, as a way to modernize an outdated housing code.
Doing away with bidets and bathtubs are just two of many reforms City Mayor Horacio Rodriguez Larreta is doing in order to spread out the Buenos Aires workforce. Few neighborhoods are zoned as mixed use and as a result, workers must spend hours crossing the city to get from residential areas to the downtown work areas. Larreta's plan would allow more office buildings to be built in residential areas.
Every day, most city residents, known as "portenos," cram into buses, trains and subways that all converge in downtown Buenos Aires, an often overcrowded area. It's common at rush hour to wait for two or three packed subways to pass before squeezing into one.
Other changes in the bill include:
Unisex bathrooms in public spaces such as universities
Mandatory drainage systems for flood prevention in new buildings
So-called green roofs to cool buildings
Unifying the legal height of buildings
A website so residents can see new housing codes on each block