Goldman Is Taking Another Stab at Serving Europe's Rich
(Bloomberg) -- Goldman Sachs Group Inc. is making another go at a business that not so long ago fell out of favor with U.S. banks: catering to the super wealthy, from Switzerland.
The U.S. investment bank plans over the next three years to hire more than 30 wealth advisers to cater to clients in the country, as well as in Germany and the U.K. In total, the bank wants to add 100 client-facing staff from 250 currently.
They would serve individuals with disposable assets of at least $30 million, according to Stefan Bollinger, who co-heads Goldman Sachs's wealth management operation in Europe with Chris French.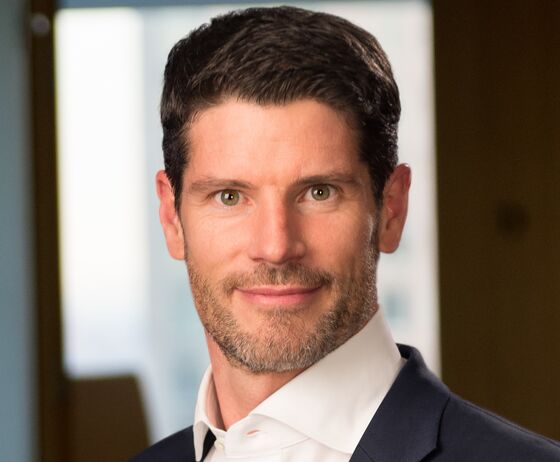 The plans follow Switzerland's move years ago to abandon its notorious banking-secrecy laws on pressure from U.S. and European authorities. Banks had to pay billions in fines for helping foreigners dodge taxes in their home countries.
Since then, Switzerland's wealth industry revamped its image by stepping up compliance procedures, signing on to global tax-information agreements and abandoning undeclared assets. The country is still the biggest center for offshore wealth in the world, even after many U.S. banks left and smaller firms disappeared due to eroding profitability. Goldman's growth plans in Europe are focused on Switzerland, Germany and the U.K. It never left Switzerland and has been serving wealth clients there since the 1970's.
Bollinger's pitch: Private-equity firms' hunger to deploy cash for deals creates liquidity events for company owners -- money they need to invest. At the same time, negative interest rates force investors to think harder about where to put their assets, and they need advice.
The proposal echoes what Credit Suisse Group AG and UBS Group AG have been doing in recent years: using their investment-banking know-how to provide a broader offering to wealthy clients, who often need advice on both their business and private assets. On the downside, such customers tend to squeeze margins because they're very price-sensitive to the choices offered by different banks.
"If you look at ultra-high-net-worth individuals, they often want services in addition to traditional wealth management," Bollinger said. "With QE, the Japanification of Europe -- or low to negative rates for longer -- you will see clients needing more advice on how to go into private markets, manage risks and sell their companies given demand from private equity."
Private banking has been one of the most attractive profit generators for banks since the financial crisis because of its low capital consumption and as asset prices rose. But pressure on wealth managers has been climbing as asset prices retreat, clients pull money to avoid charges on cash holdings and compliance costs increase.
The plans to expand the operations in Switzerland, the U.K. and Germany are part of a broader push by Goldman into more stable business areas. The bank plans to hire roughly 200 wealth advisers over the next three years globally. Goldman recently reopened its office in Geneva and is in the process of hiring and staffing the office there. Apart from the hiring, Goldman plans to boost its lending offering to wealth clients -- which can be often asset rich but cash poor -- and wants to expand its family office coverage.
Bollinger said that the bank's EMEA business recorded inflows each month this year.
Wealth advisers or relationship managers establish relationships with the wealth holders. It's common practice for banks to poach teams for whole regions or specific segments such as entrepreneurs. Once hired, relationship managers need six to 12 months to increase their assets under management. However, clients don't always follow their relationship managers as banks offer discounts to retain them.
Goldman currently has just 1% of the market for ultra-high-net-worth individuals in Europe -- a $7 trillion business, Bollinger said. To grow from here he plans to hire teams from other banks. Bollinger said he would also screen acquisition opportunities in Europe, but any target would have to be exclusively holding wealth of ultra-high-net-worth clients.
Goldman earlier this year agreed to buy wealth manager United Capital for $750 million, one of the investment bank's biggest purchases in recent years. The company manages $25 billion.