Bank Job Losses Continue to Spread With HSBC Cutting 15% of Staff
(Bloomberg) -- Banks around the world are making deep staffing cuts to weather a slowing economy and disruption from technology.
So far this year, eight lenders have announced plans to eliminate a combined 38,573 jobs, their filings show. That takes the total disclosed since the start of 2014 to more than 465,000. For comparison, JPMorgan Chase & Co., the biggest U.S. bank, had a headcount of 256,981 at the end of last year.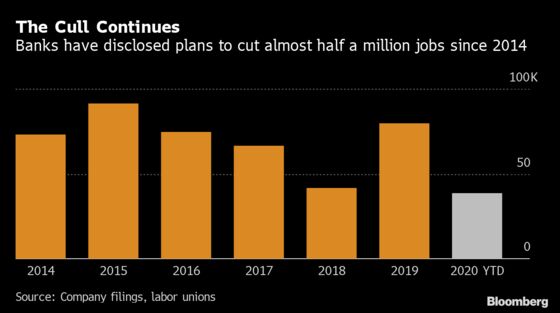 The actual total is probably higher because many banks eliminate staff without disclosing their plans. HSBC Holdings Plc was the latest firm to target cost reductions, announcing on Tuesday that it will slash about 35,000 staff, or 15%, from its workforce over the next three years.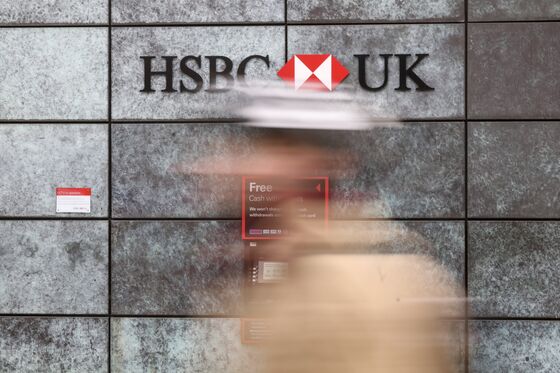 HSBC is targeting cost reductions of $4.5 billion at underperforming units in the U.S. and Europe. In the meantime, it will accelerate investments in Asia. The shift underscores the weakness of European banking as the region's export-oriented economy confronts international trade disputes while negative interest rates eat further into lending revenue.