Glaxo Appoints Top Scientist to Board Ahead of Company Split
GlaxoSmithKline Plc appointed a top geneticist to the board of its new-look pharmaceutical and vaccines company, as the under pressure British drugmaker moves to beef up the scientific expertise on its top panel ahead of its split next year.
Harry Dietz, a professor of genetic medicine at The Johns Hopkins University School of Medicine, will join Glaxo's board as a non-executive director in January, the company said in a statement Wednesday. Dietz will also sit on the company's science committee, responsible for scrutinizing its research and development strategy and annual performance targets.
Activist investor Elliott Investment Management has been agitating for such changes at the drugmaker since taking a multi-billion-dollar stake in the company and publicly disagreeing with some parts of its strategy. A notoriously aggressive activist fund, Elliott has pressed Glaxo to be more open to a possible sale of its consumer healthcare division which is to be spun off from the rest of the business in mid-2022.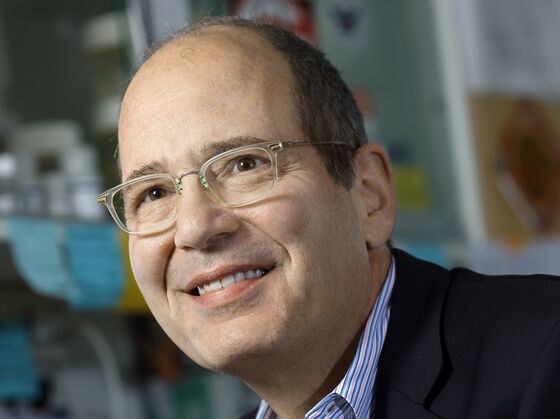 Glaxo had already set out plans to increase biopharmaceuticals and scientific experience on its top panel prior to Elliott's statements in recent months.
The appointment of Dietz is the first of a number expected as Glaxo prepares for the separation and listing of its consumer business. Chief Executive Officer Emma Walmsley is planning to stay as CEO of the remaining pharma business, though Elliott has raised questions about her suitability given her lack of scientific background. 
Bluebell Capital Partners, another activist hedge fund that has bought a minor stake in the company, called for the removal of both Walmsley and Chairman Jonathan Symonds this month.
Dietz will become the third non-exec on the board with scientific expertise, joining Jesse Goodman, former chief scientist at the U.S. Food and Drug Administration, and Laurie Glimcher, president and chief executive officer of the Dana-Farber Cancer Institute.  
In addition to his role at Johns Hopkins, Dietz is the founder of Blade Therapeutics, a biopharmaceutical company focused on disease-modifying treatments for fibrotic and neurodegenerative diseases.
"Innovation is at the heart of our purpose and continuing to strengthen our R&D pipeline remains a key long-term priority as we prepare for the demerger," Symonds said in a statement. "Hal's expertise in some of the most exciting areas of science, particularly human genetics, means he is perfectly-placed to provide the insight and challenge we need as GSK moves further into developing next generation medicines and vaccines for patients."
Glaxo is due to report its third quarter earnings later Wednesday.