Ally of 2 Giuliani Associates in Campaign Case Pleads Guilty
(Bloomberg) -- A business partner of two men who aided Rudy Giuliani's effort to dig up dirt on Joe Biden in Ukraine pleaded guilty to charges that he helped mislead authorities about the source of campaign contributions and defraud investors in a business venture.
David Correia, who was charged last year along with Lev Parnas and Igor Fruman, admitted to making false statements to election officials and conspiring to defraud investors. Together with a fourth man, the three allegedly participated in a wide-ranging scheme to solicit campaign donations abroad while advancing their business interests in the U.S.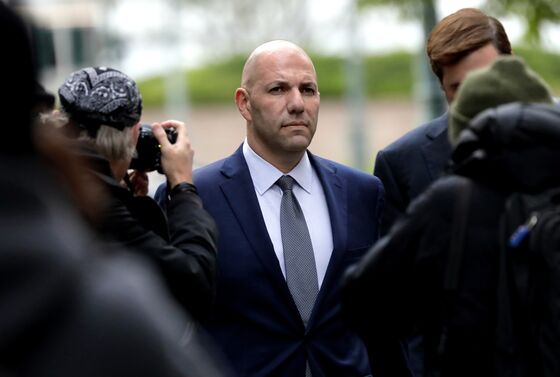 Correia's plea constituted the first admission of guilt by any of the defendants in the case. Under an agreement with Correia, the government will recommend a federal sentencing-guidelines range of 33 to 41 months in prison and a fine of $15,000 to $150,000. The final decision is up to U.S. District Judge J. Paul Oetken, who said the accord wasn't a cooperation agreement. Correia, who appeared in court in Manhattan by videoconference, had pleaded not guilty last year.
The false-statements charge Correia admitted to on Thursday related to a $325,000 donation Parnas and Fruman made to the America First political action committee, an independent campaign fund that promotes issues championed by President Donald Trump. The donated funds were represented as coming from an energy company that had no real business operations but put Parnas and Fruman on the political map, according to prosecutors. They would later aid efforts by Giuliani, Trump's personal lawyer, to find damaging information in Ukraine on Biden, Trump's Democratic presidential challenger.
While most of the focus has been on the role Parnas and Fruman played in helping Giuliani and Trump in Ukraine, which figured in the president's impeachment, other charges involving Correia included laundering donations from a Russian investor to launch a retail marijuana business in Nevada.
The case is U.S. v. Parnas, 19-cr-725, U.S. District Court, Southern District of New York (Manhattan).