Gillum Concedes to DeSantis in Florida Governor Race
(Bloomberg) -- Republican Ron DeSantis won Florida's race for governor, after Democrat Andrew Gillum conceded, marking a win for President Donald Trump, who campaigned repeatedly for the former U.S. representative.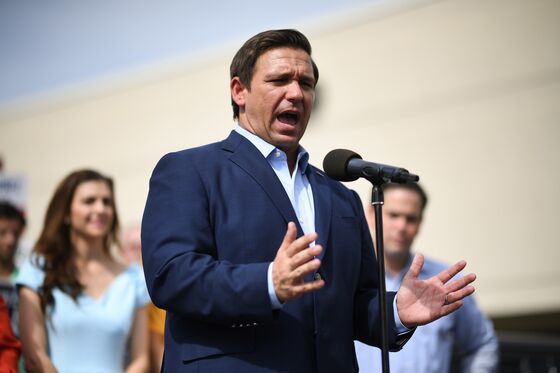 DeSantis pledged to cut the corporate income tax and protect gun rights, saying legislators went too far to restrict weapons access after the killing of 17 students and staff at a school in Parkland, Florida. He overcame a groundswell of support for progressive Democrat Gillum, the Tallahassee mayor who would have been the state's first black governor.
The win, in the nation's biggest swing state, will also be seen in the White House as a positive sign for Trump ahead of the 2020 presidential election.