Carlos Ghosn Faces New Charges as Wife Fears for His Health
(Bloomberg) -- Tired and gaunt after eight weeks in isolation, Carlos Ghosn on Friday faces the prospect of new charges and yet another extension to his detention.
The former Nissan Motor Co. chairman's current incarceration expires Jan. 11, two days after the 64-year-old lost an appeal against the confinement. As his wife pleads with authorities for news on his health, Japan's securities commission has asked prosecutors to charge Ghosn -- as well as the carmaker -- with further financial misconduct.
While Ghosn's legal team plans to apply for bail if he's indicted today, they acknowledge he could remain in jail until any trial -- possibly six months away. More accusations against Nissan and an even longer confinement for Ghosn, the architect of the Japanese carmaker's alliance with Renault SA, would raise further questions about the partnership's immediate future.
In a statement from Paris late yesterday, Ghosn's wife Carole said she was fearful for her husband's health and no family member had been allowed to contact him since his Nov. 19 arrest. Ghosn's fever, which came to light on Thursday but has since subsided, brought a halt to his interrogation by Japanese authorities. He's been locked in a cell with a toilet and wash basin for almost two months.
"Japanese authorities refuse to tell us if he has been transferred to an infirmary, nor will they let us speak with medical personnel at the detention center," she said in her statement. "We are fearful and very worried his recovery will be complicated while he continues to endure such harsh conditions and unfair treatment."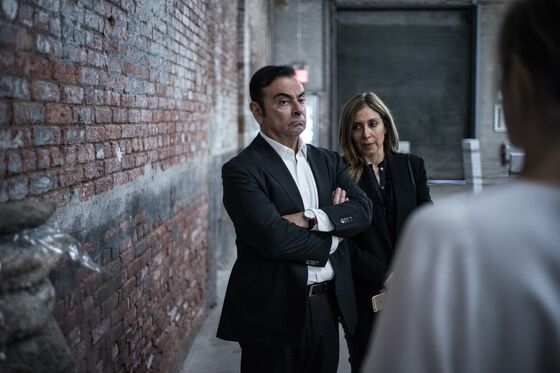 Ghosn is accused of understating his income by tens of millions of dollars and transferring personal trading losses to Nissan, an allegation prosecutors call "breach of trust." Ghosn said in court this week he's innocent and called the accusations "meritless and unsubstantiated."
Japanese prosecutors plan to indict Ghosn on two more charges of financial misconduct on Friday, according to Reuters. He'll probably be formally charged with aggravated breach of trust for temporarily transferring personal investment losses to Nissan in 2008, as well as for understating his compensation for three years through 2018, Reuters said.
With potential new charges imminent, Nissan and France's Renault held board meetings Thursday. Ghosn's arrest has strained ties between the pair: Nissan last month refused Renault's request for a special shareholder meeting to discuss Nissan's indictment, governance and Renault's appointees on Nissan's board, according to people familiar with the matter. Renault is said to have asked for the meeting at least twice.
After Nissan's board meeting on Thursday, directors took on expanded powers after the carmaker drew fire for internal rules that provided little oversight over Ghosn. The board widened the scope of decisions that require its approval and decided on an interim process to set compensation for directors and executives.
The board "re-emphasized its commitment to its alliance partnership with Renault and Mitsubishi Motors," according to the statement.
At Renault, where Ghosn is still the chairman and chief executive officer, the board said compensation of the current executive committee members for 2017 and 2018 are both in "compliance with applicable laws and free from any fraud."
Nissan CEO Hiroto Saikawa, a former Ghosn protege, has pledged to address corporate governance shortcomings that ensnared the company in the scandal involving the former chairman, who was accused of under-reporting his income.
Nissan said the decision on who decides compensation would remain in effect until a committee on improving governance hands down its proposals. The company also updated its corporate governance code last month to clarify its policy on cross-shareholdings, which has direct bearing on its partnership with Renault.