Germany's Oldest Bank Taps Deal Makers for Wealth Management
(Bloomberg) -- (Machine translation provided by Google and reviewed by Bloomberg editors)
Germany's oldest lender is lender trying some new ideas.
Hamburg-based Joh Berenberg Gossler & Company KG will abandon its dual-leadership structure in German wealth management, the unit's new sole head Dirk Wehmhoener told Bloomberg in an interview. In order to increase assets under management, he intends to interlink wealth management more closely with investment banking. Acquisitions, however, are not on his mind.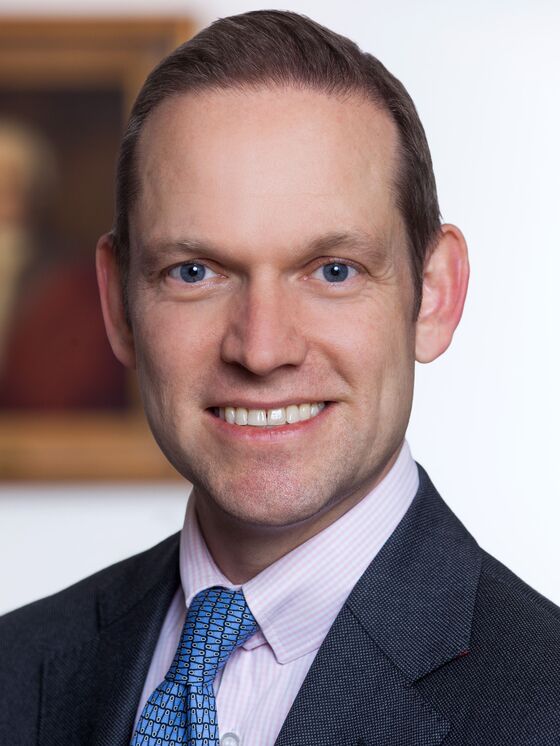 Wehmhoener's former co-head Angela Mueller-Valkyser, who joined from Deutsche Bank AG at the beginning of 2018, recently left the company for personal reasons. Last year, her predecessor Oliver Holtz had also departed from the bank founded in 1590.
"Our goal is to grow stronger than the overall market in German wealth management," Wehmhoener said. A better cooperation with the lender's in-house investment bankers could help to reach this target, he added. "If there is a cash event at the end of a transaction, then our wealth management colleagues should be involved." If, for example, a family sells its company, then it will ideally invest the proceeds directly with Berenberg.
Wehmhoener does not think much of increasing assets under management through acquisitions.
"We have always grown organically and have had good experiences with that," he said. In many acquisitions, there is a strong fluctuation both on the advisor side and on the customers' side, Wehmhoener said. "What you will get are not necessarily the pearls, but the leftovers." He sees a risk that lenders could be occupied too long with integration issues following a takeover, instead of catering to their customers.
MiFID II Leads to Strategy Change
Berenberg is considered to be the second oldest bank in the world after Italy's Banca Monte dei Paschi di Siena SpA. The company is active in wealth and asset management, investment banking and corporate banking. It has offices in London and New York, among others, and employs around 1,600 employees.
Berenberg does not reveal how much money its wealth management unit manages. Across the company, the figure is 41.5 billion euros. The situation is somewhat clearer with regards to headcount. A total of 85 advisers including assistants are employed in German wealth management. Wehmhoener expects the same level for the end of this year.
As a result of MiFID II, the bank now focuses more on actual wealth management, where the regulatory burden is lower than in investment advice. Nevertheless, the latter will continue to be offered. "Around 80 percent of new business nowadays takes place in wealth management," Wehmhoener said.
In that part of the business, a customer must bring at least 1 million euros in liquid funds, whereas investment advice requires 3 million euros. "We made this decision to take into account the increased effort and thus the higher advice costs."
New Head for Frankfurt Branch
Despite the sale of a majority stake in the Swiss division, which will continue to bear the Berenberg name, the two Berenberg companies will not compete against each other in Germany, Wehmhoener said. "German wealth management has always focused on the domestic market, the Swiss one on international customers, so Switzerland will continue to pursue its own strategy in the future," he said.
For the time being, Wehmhoener will take temporary charge of the Berenberg branch in Frankfurt, which Mueller-Valkyser had also managed. "I am in Frankfurt about half the week these days," he said. However, the bank will look for a new location manager. "We expect that we will have filled the post in the second half of 2019 at the latest."
Original Story:
Berenberg verzahnt Wealth Management und Investmentbanking enger
Reporter on the original story: Stephan Kahl in Frankfurt at skahl@bloomberg.net
Editor responsible for the original story: Erhard Krasny at ekrasny@bloomberg.net