Greensill Bank Deposits to Be Paid Out as Insolvency Starts
(Bloomberg) -- Germany's financial regulator triggered compensation for depositors in Greensill Bank AG after determining the lender can't repay all of the cash.
BaFin, as the watchdog is known, said a group of commercial banks in the country will now examine depositors' claims and pay them the amounts they're eligible for. Earlier on Tuesday, a German court in the city of Bremen opened insolvency proceedings for Greensill Bank at BaFin's request.
The Bremen Local Court appointed Michael Frege as the insolvency administrator. Frege, an attorney at law firm CMS, is one of Germany's best known administrators. He handled the insolvency of a German unit of Lehman Brothers Holdings Inc. and that of Maple Bank GmbH in 2016.
The rapid unraveling of Lex Greensill's empire is burning investors and banks across Europe who backed his bid to shake up the humdrum business of supply chain finance. In Germany, the hit will be at municipalities who parked cash at the financier's bank as well as firms like Deutsche Bank AG and Commerzbank AG who will shoulder the compensation paid to retail depositors.
Greensill is a member of the voluntary deposit guarantee fund run by Germany's commercial banks. Given its size, Deutsche Bank is the largest contributor while Commerzbank is also a major payer.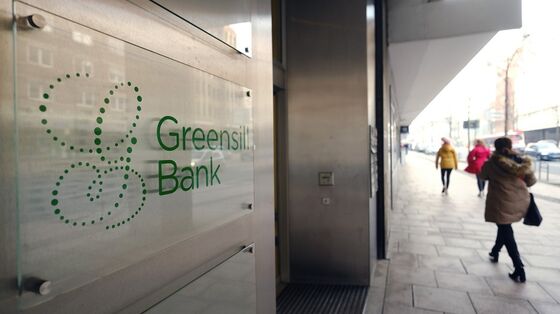 A payout would mean rising contributions for the fund's members in coming years, although it's too early to say by how much, according to people familiar with the matter.
Germany's compulsory deposit insurance fund is also in play. That is expected to pay out about 1 billion euros ($1.2 billion), and will have to be replenished by 2024, said one of the people. The voluntary fund is expected to pay out 2 billion euros but contributions to refill it can be stretched out over a longer period of time.
How much contributions rise also depends on what the funds can recover from Greensill Bank, with historic rates usually ranging above 50%, one of the people said.
Representatives for the insurance fund, Deutsche Bank and Commerzbank declined to comment
Bremen-based Greensill Bank has about 3 billion euros of insured deposits and an additional 500 million euros which aren't covered, Bloomberg has reported. The latter include funds placed in the bank by German municipalities, which stand to be wiped out. The local treasurers had invested at Greensill to escape the ultra-low or negative interest rates at other lenders.
"I don't have sympathy for the municipalities," Susanne Homoelle, a professor of banking and finance the University of Rostock, said in an interview before the announcement. "Town treasurers need a grasp of finance and what they're doing. If you're getting higher interest, you should know you're taking more risk."
BaFin froze payments in and out of Greensill Bank earlier this month after a probe by the regulator found irregularities in how the lender booked assets tied to a key client of Greensill Capital, British industrialist Sanjeev Gupta.